Ted Cruz Gets a Bill Passed
It's a first in the 114th Congress that the Texas senator has had legislation approved.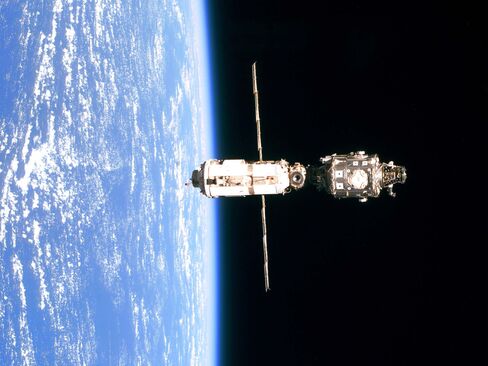 Senator Ted Cruz, known more for clashing with Republican leaders and assailing Obama administration initiatives than getting bills passed, can chalk one up in the latter category.
A measure that would authorize NASA to extend the operation of the International Space Station through at least 2024 this week became the first measure sponsored by the Republican White House hopeful to win the Senate's approval in the current session of Congress.
The Senate passed S. 1297, the U.S. Commercial Space Launch Competitiveness Act, which would also give more flexibility to private firms seeking launch licenses from the Department of Transportation. Perhaps most surprising, given the Texan's preference for drama and contention (last month he took to the Senate floor to accuse his own party's Senate leader of lying to him), the measure passed by unanimous consent at the end of Tuesday's session in the largely empty chamber that Cruz had once used to stage a 21-hour, 19-minute talk-a-thon to protest Obama's health-care law.
He even got a little help from a presidential rival: Marco Rubio. The Florida senator, whose state includes the Kennedy Space Center and Cape Canaveral on the Space Coast, signed on as a co-sponsor of the bill.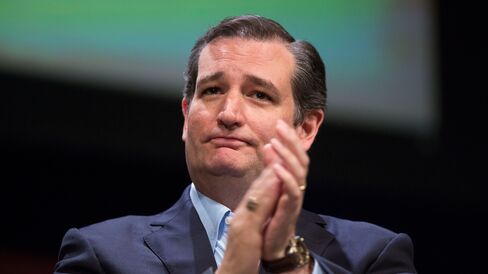 Cruz hails from Houston, home of the Johnson Space Center and chairs the Senate subcommittee that has jurisdiction over space policy. But his hometown paper, the Houston Chronicle earlier this year suggested the senator is devoting more time and energy to advancing his political ambitions than promoting home-state needs.
"With presidential campaign season starting up, don't expect Texas' junior senator to show any interest in the Johnson Space Center until it opens a branch in Iowa or New Hampshire," the newspaper wrote in a March 10 editorial.
As he campaigns for the White House, Cruz has positioned himself as a conservative political outsider working to dismantle a "Washington cartel" that includes leaders of both political parties.
His bill will benefit at least one influential donor, however: The billionaire founder of SpaceX, Elon Musk, has donated more than $460,000 to federal political committees and to candidates of both parties since 2003, including to Hillary Clinton's presidential campaign in May, according to the Federal Election Commission and the Center for Responsive Politics. Musk never personally donated to Cruz, according to Federal Election Commission records.
SpaceX's federal PAC donated to Cruz's campaign after he was first elected to the Senate in 2012. Musk made political donations in 2011 and 2013 to Rubio.
Space Exploration Technologies, which lost one of its supply rockets earlier this summer when it exploded shortly after liftoff, spent $850,000 on lobbying in the first half of 2015, up from $700,000 in the first half of 2014 and $540,000 in the first half of 2013. SpaceX paid $120,000 in the first half of this year to Democratic lobbyist Heather Podesta's firm.
After the Senate passed his bill, Cruz invoked conservative icon Ronald Reagan, who was president when the first Commercial Space Launch Act was enacted in 1984.
"The Senate carried Reagan's torch forward by passing the Commercial Space Launch Act," Cruz wrote on Twitter.
Before it's here, it's on the Bloomberg Terminal.
LEARN MORE