Martin O'Malley Accuses DNC of Trying to 'Circle The Wagons' Around Hillary Clinton
The former Maryland governor, who trails his Democratic rivals, is hoping for more debates.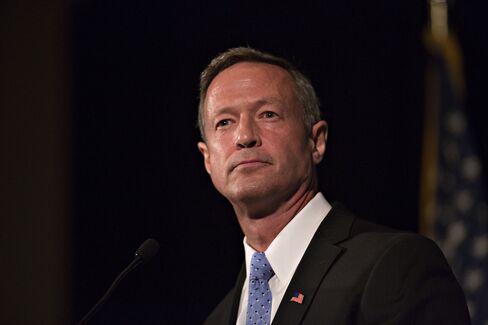 Martin O'Malley took aim at the Democratic National Committee in Iowa on Wednesday, accusing it of trying to rig the primary for Hillary Clinton by limiting the number of debates to six.
"I want to say right off the bat here, that to those in Washington who think they can limit the number of debates that we're going to have before the Iowa caucuses, can circle the wagons and close off debates," the former Maryland governor said in Cedar Rapids. "I think they're gonna have another thing coming when they talk to the people of Iowa. Because these are the issues about which we need to have not just one debate, not just two, but many debates. Because those debates will shape the future of the country we give our kids. Don't you agree?"
https://www.youtube.com/watch?v=QMDNu5Fvnig&feature=youtu.be
The O'Malley campaign soon distributed a transcript and video of his remarks, mentioning the DNC as his target in the statement. O'Malley, who has struggled to draw attention to his progressive platform and is registering between zero and 3 percent in recent national polls, trails front-runner Clinton and Vermont Senator Bernie Sanders by large margins.
Asked to respond to the accusation, DNC spokeswoman Holly Shulman defended the organization's move.
"We're thrilled to hear that Governor O'Malley is eager to participate in our debates. We believe that six debates will give plenty of opportunity for the candidates to be seen side-by-side," Shulman said. "I'm sure there will be lots of other forums for the candidates to make their case to voters, and that they will make the most out of every opportunity."
Before it's here, it's on the Bloomberg Terminal.
LEARN MORE