Hillary Clinton Faults Jeb Bush on Comments About Women's Health Funding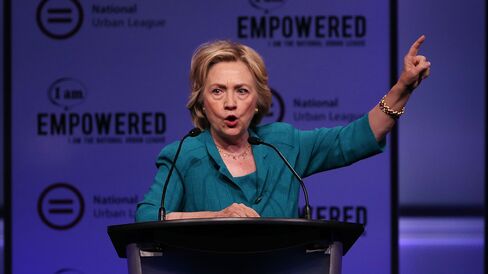 Democratic presidential contender and Hillary Clinton criticized former Florida Governor Jeb Bush for comments he made about reducing funding for women's health.
Clinton said at a rally in Denver Tuesday that Bush should consider how the money has help women, including those who caught breast cancer early, received contraception, or were protected from HIV by preventive testing.
"He's got no problem giving billions of dollars away to the super wealthy and powerful corporations," Clinton said at a standing-room-only campaign rally at La Rumba night club in downtown Denver. "But I guess women's health isn't a priority for him."
Playing to Democrats concerned about a Republican push in Congress to strip Planned Parenthood of federal funding, her comments came after Bush in Nashville, Tennessee Tuesday said "I'm not sure we need half a billion dollars for women's health issues," and that there are plenty of other organizations that provide healthcare that don't conduct abortions.
He has since said he misspoke.
Some anti-abortion activists are demanding that the Republican-led Congress shut down the government on October 1 unless Democrats agree to rescind the roughly $500 million in federal money that the women's health provider receives annually.
The push comes after the release of videos showing the Planned Parenthood leaders discussing the cost of aborted fetal tissue.
Colorado is one of several swing states considered crucial for Democrats in the 2016 election. Its voters are almost evenly divided among Democrats, Republicans and independents.
Before it's here, it's on the Bloomberg Terminal.
LEARN MORE