Chris Christie Vows to Bring a Little Bit of New Jersey to the Debate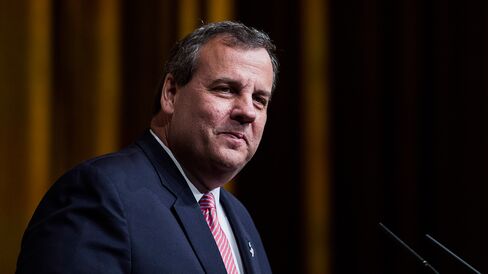 New Jersey Governor Chris Christie pledged to bring a little bit of the Garden State's mentality to the Republican presidential primary debate in Cleveland.
Christie's comments at a fundraiser in his home state Tuesday came hours after the 52-year-old learned he had qualified to appear with nine other candidates at the debate hosted by Fox News.
"We're not only going to bring our ideas to this campaign, and ultimately to the White House, we're going to bring a little Jersey to the campaign and the White House as well," Christie said. "And -- I think you all know this -- that's going to start on Thursday night in Cleveland, Ohio."
In the debate, Christie will be joined by billionaire Donald Trump, Ohio Governor John Kasich, former Florida Governor Jeb Bush, Wisconsin Governor Scott Walker, retired neurosurgeon Ben Carson, former Arkansas Governor Mike Huckabee, Texas Senator Ted Cruz, Florida Senator Marco Rubio and Kentucky Senator Rand Paul.
Christie's fundraiser, held in the Asbury Park Convention Hall, a brick building on the boardwalk in the city made famous by singer Bruce Springsteen -- a New Jersey native and Christie's boyhood idol -- raised $1.3 million, Christie's wife Mary Pat Christie told the 500 supporters gathered there.
During his speech, Christie said his campaign has detailed more policy specifics than of any of the other Republicans, such as plans to rebuild the military and to cut $1.2 billion in entitlement spending over the next decade. He railed against President Barack Obama, saying his foreign policy has left the world less safe.
Before it's here, it's on the Bloomberg Terminal.
LEARN MORE