In Money Race, Rick Perry's Campaign Shows the Power of Few
In this presidential race, some candidates' fortunes will rise or fall based on the whims of a handful of billionaires.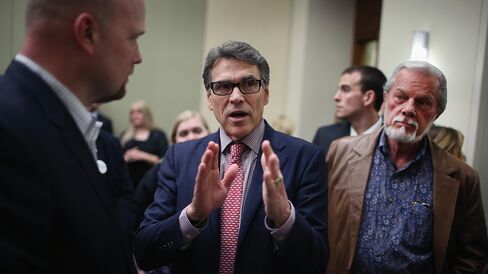 If Rick Perry ever wanted to thank the folks who provided most of the money behind his presidential bid, he wouldn't need to rent out a ballroom or even the back of an Austin restaurant. He could squeeze them into the cab of a pickup truck.
Some $11 million of the total $13.8 million raised to support the former Texas governor as of June 30—that's counting a super-PAC that backs him as well as his official campaign —comes from just two Dallas men: the pipeline executive Kelcy Warren, and Darwin Deason, the founder of a computer company.
The tally of the biggest political donors in the presidential contest took shape this week as super-PACs filed their contributor lists to the Federal Elections Commission. It's already becoming clear that in this presidential race, some candidates' fortunes will rise or fall based on the whims of a handful of billionaires.
"We've never had this before—not to this extent, where it's so extreme," said Chart Westcott, a Dallas investor and political donor who says he generally supports loosening campaign restrictions on free-speech grounds. "On the other hand," he said, "it just seems strange for the democratic process to have a few individuals being such a big part of it."
Senator Ted Cruz and Mike Huckabee are in a similar situation. Some $36 million of the $52 million backing Cruz's presidential bid comes from just three families, while just one donor provided most of Huckabee's funding.
The lopsided fundraising pattern doesn't hold for everyone in the race. Jeb Bush, the former Florida governor whose $114 million of fundraising leads the Republican field, hasn't gotten any individual contributions of more than $3 million to his super-PAC. And so far the super-PAC supporting Hillary Clinton, the Democratic frontrunner, hasn't raised nearly as much as her official campaign, where checks are limited to $2,700 per donor.
"The ability of a billionaire to write huge checks to a super-PAC poses a threat of corruption," said Paul S. Ryan, a lawyer at the Campaign Legal Center, which pushes for more regulation of campaign finance. "Those writing those checks will have all the access and influence they could dream of."
But Stephen Klein, of the Pillar of Law Institute, which supports loosening these restrictions, called it "balderdash" that candidates would change their policy views to align with wealthy donors.
"Why do people support that candidate? It's probably because he or she already aligns with all the things they think are important," Klein said.
Perry campaign officials didn't respond to requests for comment. Rick Tyler, a Cruz spokesman, dismissed the notion that Cruz would be influenced by a donor.
"Anybody who's followed Ted Cruz knows that he speaks the truth, and speaks the truth when it's unpopular with powerful people," Tyler said. "That's been his whole history."
Cruz's fundraising record points to a broad base of support, Tyler said, with 175,000 contributions from every state in the nation. The $14 million he raised in the first half of 2016 for his official campaign, where donations are subject to the $2,700 limit, was the most of any Republican.
The big donations show how Citizens United, the 2010 court decision that led indirectly to the creation of super-PACs, continues to shape U.S. politics. Super-PACs can accept unlimited donations from individuals and corporations as long as they don't coordinate spending with a campaign, and they've opened the door to an era of free spending.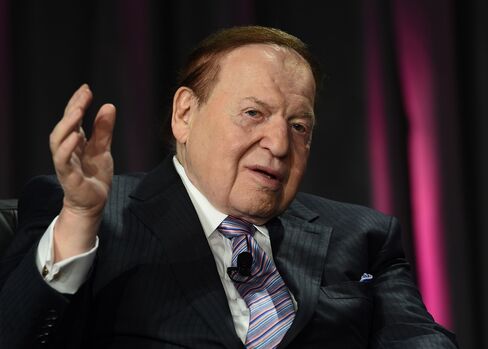 Hints of the same phenomenon played out in 2012, when billionaire casino mogul Sheldon Adelson and his family bankrolled a super-PAC supporting Newt Gingrich for the Republican nomination, while Foster Friess, a Wyoming fund manager, gave heavily to an effort backing Rick Santorum. Neither won the nomination, although the spending helped extend the time they could remain in the race.
In neither of those cases, though, did the top three donors ever provide more than half of all the money raised for the candidate.
Warren, whose Energy Transfer Equity is one of the largest U.S. pipeline operators, declined to comment. Deason, who sold his Affiliated Computer Services to Xerox in 2010, didn't respond to a request for comment.
The biggest donors to Cruz's super-PAC are brothers Dan and Farris Wilks, the founders of the Texas oilfield-services company Frac-Tech, who together with their wives contributed $15 million. Behind them are Robert Mercer, the co-CEO of the quant hedge fund Renaissance Technologies, at $11 million, and Toby Neugebauer, co-founder of the Houston private-equity firm Quantum Energy Partners, with $10 million. The donors did not respond to requests for comment or couldn't be reached.
Among those who take the position that big donations influence candidates is Donald Trump, the billionaire who is funding his own quest for the Republican nomination.
"When you have people giving you millions of dollars, when they call up, even if it's not the best interest of the United States, you do what they tell you to do," Trump said during an appearance in New Hampshire earlier this month. "Who knows it better than me? I give to everybody, they do whatever I say."
Before it's here, it's on the Bloomberg Terminal.
LEARN MORE