At Nairobi Mall Rebuilt After Terror Attack, Locals Greet Obama Visit With Modest Expectations
The president's visit to his father's home country coincides with the reopening of a popular shopping venue with a tragic past.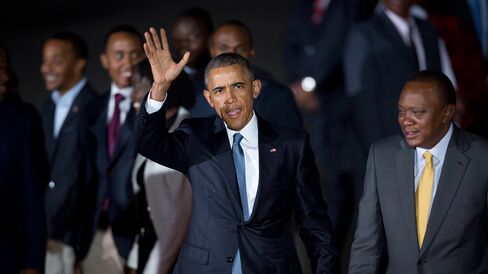 Hours before President Barack Obama's scheduled arrival in Kenya, the typically traffic-clogged streets of Nairobi were nearly empty as police closed roads for security and offices let workers stay home.
In short, it was the perfect day for a trip to the mall. But not just any mall.
Security guards checked cars for explosives and shoppers had to pass through magnetometers. Uniformed patrolmen were ubiquitous throughout the mall, which has been rebuilt U.S.-style. Its open and soon-to-open storefronts include Converse, Skechers and Bose. A Pat Benetar hit from the 80s played on the sound system.
"No photos!" guards admonished when I snapped picture on my iPhone.
Westgate, the Nairobi shopping mall that was the site of the deadly September 2013 attack by Somali-based Islamist group al-Shabaab, has been rebuilt and reopened for business Saturday. Some shoppers who hadn't had a chance to check out the rebuilt landmark were taking advantage of Friday's unofficial holiday.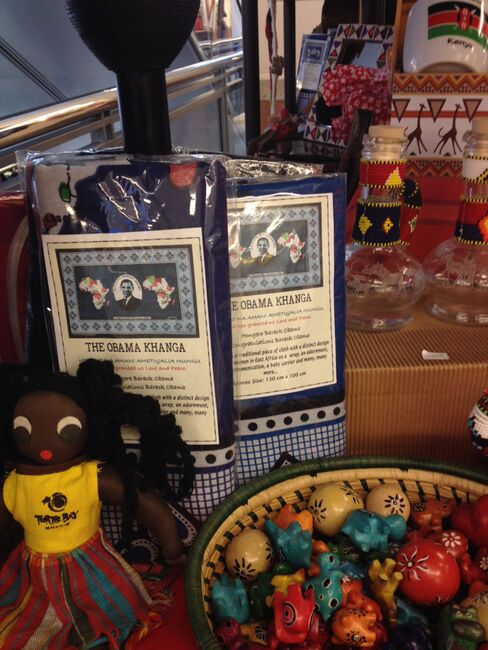 The imminent arrival of President Barack Obama, who landed in Kenya at 8 p.m. local time, was a perceptible but not dominant theme.
Souvenir stalls sold U.S. and Kenyan flags, leather bracelets with the word "Obama" sewn in beads, and colorful Obama-themed khanga cloths. "It is good he came after the terrorist attacks," said vendor Caroline Mideca, 26. "He is showing we are safer." At least the mall is safer, she said. As for Nairobi, "It's not really safe."
While many Kenyans claim Obama as their own, because his late father was Kenyan, Mideca disagrees. "I don't think he is Kenyan," she said. "He has never lived here." She said she thinks U.S. presidents can bring business, money and attention to Kenya but "we cannot expect him to do everything."
Irene Wachira, 38, who was enjoying an afternoon coffee at the mall with her mother and sister, said they used to visit Westgate every weekend and that she had been there hours before the attack. This was their first trip back and they lamented how American the mall looks now, how it doesn't feel as unique or local as it once did, and how the security is a reminder of how terror has changed Nairobi. "We've been robbed of a sense of freedom," she said. "You can't just come in and walk about."
Obama's visit sends an important signal, even if it is mostly symbolic, she said. "He is making a statement to Kenya and those countries affected the way we are by al-Shabaab and those groups: They are not leaving us out in the cold."
Before it's here, it's on the Bloomberg Terminal.
LEARN MORE