Senate Leaders Working on Multi-Year Highway Deal, Warner Says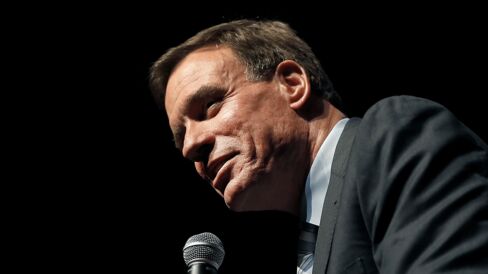 Senate Majority Leader Mitch McConnell and a high-ranking Democratic senator are working on a "real-time, emerging" deal to keep the U.S. highway fund solvent for two to three years, Virginia Senator Mark Warner said Thursday.
McConnell of Kentucky and California Senator Barbara Boxer, the top Democrat on the committee that oversees highways, are negotiating the potential agreement, Warner said.
Still, Warner said there may be questions about the "legitimacy" of some methods being proposed to pay for transportation projects. Some lawmakers will push to sell part of the U.S. strategic petroleum reserve, he said.
The short-term deal being discussed might create greater funding problems down the road, Warner said. It would "kind of clean the cupboard bare of funding sources," he said.
The potential Senate proposal would be at odds with legislation passed by the U.S. House Wednesday to fund U.S. highways only through mid-December with $8.1 billion in revenue gained mostly by tightening tax-compliance rules.
Lawmakers in the two chambers are trying to pass legislation by the end of this month to ensure funding is available for transportation projects after July 31, when the highway trust fund's authorization to spend money expires.
Selling part of strategic petroleum reserve as a one-time way to generate revenue wouldn't solve the nation's long-term deficit issues, Warner said.
'Wealth Transfer'
The idea of being able to "cobble" deficit reduction with one-time revenue sources is "just one more evidence of the wealth transfer against the next generation," he said.
Warner rejected the idea of using money from changes to federal worker retirement plans to fund highway programs. Several union executives wrote to senators this week urging them not to make retirement cuts to fund highway projects.
"That to me would be a non-starter," Warner said. "It might have been on somebody's list to start with."
The House bill, passed 312-119 Wednesday, provides a short-term extension sought by Republicans to provide time to work on a plan to tie international tax changes to a six-year highway funding bill.
McConnell has set an initial procedural vote on the Senate's version of highway legislation for Tuesday. The matter may become more complicated politically in that chamber because senators plan to attach a renewal of the Export-Import Bank, which is opposed by House conservatives.
The Ex-Im bank's charter expired June 30. The bank has been unable to approve new applications for financing since then, though it can continue work on existing agreements.
Before it's here, it's on the Bloomberg Terminal.
LEARN MORE