For U.S. Businesses, It's Safer on the Sidelines of Iran Debate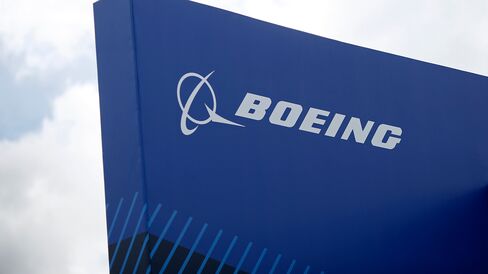 Aircraft manufacturers, oil drillers and other businesses may benefit from the lifting of trade sanctions on Iran.
But you aren't likely to hear it from them.
Companies including Boeing Co. say they are reviewing the nuclear pact reached Tuesday as it heads toward what promises to be a contentious congressional review, but most have opted to avoid public statements.
"We are reviewing the agreement but until the U.S. government gives us further direction, it would be premature to comment," said a one-sentence statement from Boeing.
The reticence isn't for lack of interest in Iran, a country with nearly 80 million citizens. Already, more than 20 groups and companies -- including almond cooperative Blue Diamond Growers and energy giant Exxon Mobil Corp. -- have reported monitoring Iran sanctions in lobbying registration forms filed with Congress, which in May passed legislation allowing it a chance to block or endorse any agreement with the Islamic Republic.
For all the money they spend lobbying, businesses tend to avoid taking a public stance on sensitive partisan issues, analysts said. They're wary of being viewed as opportunistic, searching for financial rewards from unsavory actors. What's more, lawmakers aren't likely to view their opinions as particularly valuable on an issue of national security.
Economic Decision
"This is not going to be at the end of the day an economic decision," said William Reinsch, president of the National Foreign Trade Council, a Washington-based group whose members include Chevron Corp., Caterpillar Inc., General Electric Co. and other large multinational companies. "They aren't going to reach an agreement so we can sell more stuff."
Even the U.S. Chamber of Commerce, which calls itself the biggest lobbyist on behalf of American business interests, says it has no position on the pact.
"I don't foresee us speaking up on the issue until at least after it goes through Congress," spokesman Josh Miller said in an e-mail. "There's just too much still in question for the Chamber to speculate at this point."
Tom Collina, director of policy for the Ploughshares Fund, a non-proliferation group that supports the pact, said companies from oil producers, car companies and cell phone makers may be interested in investing in Iran.
But generally businesses are too risk averse to step in such a partisan and political fight, he said.
Big Country
Richard Sawaya, executive director of USA Engage, a coalition that opposes unilateral sanctions, said, "Everybody is interested, because it's too big of a country."
Lobbying on the pact, though, is "outside the playing field" for most companies, he said.
Under the deal, multilateral sanctions against Iran imposed to curb its nuclear ambitions would gradually lift as the country allows inspectors to tour facilities and sells off uranium that could be used to make weapons.
As the sanctions end, the business opportunities will grow. The deal, which was the result of almost two years of talks between Iran and six other countries, allows U.S. airplane companies to sell to Iran, which has a bad aircraft safety record.
It also allows Iranian carpets and pistachios access to the U.S. market.
Other American businesses will still be restricted under sanctions that were imposed in the 1990s in response to Iran's alleged support of terrorist activities.
Foreign Subsidiaries
But foreign subsidiaries of U.S. companies may be able to do business in Iran if they get permission from the Treasury Department, said Richard Nephew, a program director for sanctions and energy markets at Columbia University's Center on Global Energy Policy.
Nephew said he didn't expect executives though to try to sell the deal because they tend to avoid congressional fights like this one that deal with sensitive national security issues.
"They don't want the reputational risk of being seen as doing business with bad people," Nephew, who previously served as the sanctions expert for the U.S. team negotiating with Iran, said in a phone interview Wednesday.
Even if new markets do open, companies' willingness to participate in them may hinge on the long-term success of the deal, said Jason Dickstein, the government affairs representative for the Washington-based Aviation Suppliers Association, whose members may be among the biggest beneficiaries of the deal.
Optics Problem
If Iran becomes "a danger to America, I don't care if you're selling airplane parts or breakfast cereal, there's an optics problem in selling to Iran," Dickstein said.
Even so, a number of companies and business groups kept a close eye on the talks.
Almond and pistachio growers have taken a particular interest in the issue. Iran's pistachio crop was worth more than $1 billion last year, comparable to what U.S. farmers grew.
U.S. pistachio exports to Europe, where Iranian goods are curtailed though not necessarily banned, are worth another $300 million annually, according to the American Pistachio Growers, a trade group.
The deal says the U.S. will "license the importation into the United States of" pistachios from Iran.
Blue Diamond, a California-based cooperative that sells almond products in 90 countries, spent $70,000 lobbying Congress in the past two years on Iran, among other issues, according to filings.
The lobbying aimed to find out more about export licenses, according to the company's lobbyist, Julian Heron.
Agribusiness Lobbying
Other agribusinesses that listed Iran on lobbying expense documents filed with Congress in 2014 and 2015: Los Angeles-based Phoenix Grain, with $30,000, and French holdings company Louis Dreyfus Commodities, which has grain and sugar interests, at $85,000. Iran imports nearly $600 million in raw sugar annually, according to the Food and Agriculture Organization of the United Nations.
A spokeswoman for Louis Dreyfus, Eleni Androulaki, said the company hadn't lobbied Congress on Iran, even though six different disclosure forms listed the company as lobbying on "Trade Sanction Relief (Iran, Sudan, Cuba, etc.)"
In 2016, if Iran is meeting the conditions of the deal and foreign companies are making money there, U.S. businesses may be more active in Congress, arguing the remaining restrictions on them are unfair, Sawaya from U.S.A. Engage said.
"U.S. companies would have a fair ground from which to say, 'we're being disadvantaged'," he said.
Before it's here, it's on the Bloomberg Terminal.
LEARN MORE