U.S. Cities Urged to Tackle Housing Segregation by New HUD Rules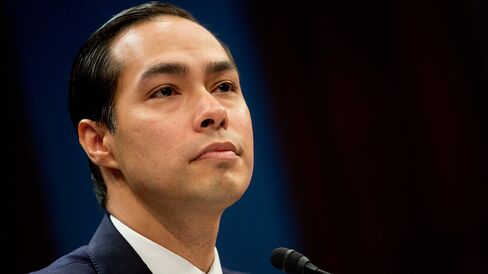 Municipalities receiving federal housing aid will be required to use new data to prove their policies and practices don't promote racial segregation under a U.S. Housing and Urban Affairs Department rule published Wednesday.
The rule, which has been in development since 2013, says HUD will provide cities and towns with tools and data sets to assess the efficacy of fair-housing policies. Localities will be required to report on their progress in reducing segregation using the HUD information.
"As a former mayor, I know firsthand that strong communities are vital to the well-being and prosperity of families," HUD Secretary Julian Castro said in a statement. "Unfortunately, too many Americans find their dreams limited by where they come from, and a ZIP code should never determine a child's future."
The rule targets a decades-long pattern of segregation in communities across the U.S. The regulations require municipal leaders to set goals for reducing segregation, and track their progress over time. It's part of the Obama administration's push to tackle economic disparities linked to race.
Castro, whose department provides billions of dollars in housing aid each year, will announce the rules in Chicago later Wednesday.
It will take effect 30 days after publication, and will be phased in over time.
Before it's here, it's on the Bloomberg Terminal.
LEARN MORE