House Panel Subpoenas U.S. State Department Over Keystone XL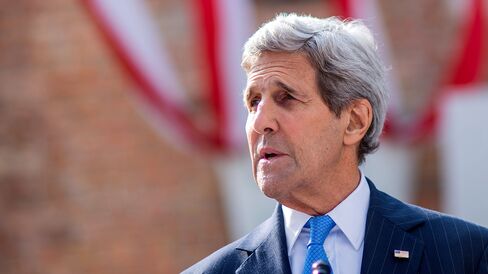 A Republican-led House committee subpoenaed U.S. Secretary of State John Kerry on Wednesday for documents relating to his department's review of the Keystone XL pipeline.
The House Oversight and Government Reform Committee since February has sought letters, reports, recommendations and comments sent by other agencies to the State Department as it considers Keystone, an $8 billion project to carry Alberta oil sands to U.S. Gulf Coast refineries. The subpoena seeks to compel their release.
"Congress has a right to review these documents," Committee Chairman Jason Chaffetz, a Utah Republican, said in a statement. "The department has been uncooperative in the committee's efforts to conduct oversight of the Keystone XL pipeline permitting process and has shown an unwillingness to recognize the committee's legitimate interest in obtaining information."
TransCanada Corp., based in Calgary, applied for a presidential permit to build Keystone in September 2008. The State Department is leading the review and will send a recommendation to President Barack Obama on whether Keystone should be built. Obama has said he will make the final decision.
Eight federal agencies, including the Energy Department and the Environmental Protection Agency, had until Feb. 2 to offer comments. The committee had asked the State Department to provide the other agencies' recommendations by March 9.
Once a decision on the pipeline is made, the State Department will provide lawmakers with comments from the eight agencies, said John Kirby, a department spokesman, in a statement.
"We are in receipt of the subpoena issued by the House Oversight Committee and will be responding appropriately to it," Kirby said.
Keystone would deliver as much as 830,000 barrels of oil a day to the Gulf Coast, most of it from Alberta's oil sands. Obama vetoed a bill Congress passed earlier this year to approve the project, saying it would circumvent his administration's review.
Obama has questioned Keystone's benefits to Americans, raising the hopes of environmentalists that he'll block the project.
Tar sands development releases more greenhouse gas emissions than does the production and use of more conventional crude. Supporters say the project will create jobs and increase U.S. energy security.
Before it's here, it's on the Bloomberg Terminal.
LEARN MORE