Jeb Bush: Financial Highlights
Interesting, unusual and quirky nuggets from Republican presidential candidate's tax records.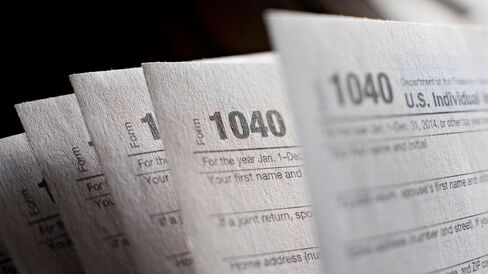 Highlights and intriguing insights from 33 years of Jeb Bush tax returns:
Spousal benefits: Bush's firm, Jeb Bush & Associates, paid a salary to the former governor's wife, Columba. In 2013, she made $27,000.
Pay raise: Bush's income jumped 770 percent in 2007, his first year after leaving the Florida governorship.
A very good year: In 2013, Bush made $7.37 million.
Golden tongue: In 8-1/2 years after he left the office, Bush made $9.9 million in speaking fees.
Chelsea envy? Bush insisted his take on the speaking circuit was small potatoes compared to former President Bill Clinton's family. "I made less than Chelsea Clinton," he joked, referring to a $65,000 fee for the former first daughter.
Bad bet I: Bush's first big client after he left office was Lehman Brothers. He put his money where his paycheck was, buying $77,000 worth of shares in July 2008. The firm went bankrupt in 2008. All Bush got back: $54.
Bad bet II: In March 2008, Bush bought about $48,000 worth of shares in News Corp., then parent of Republican favorite Fox News. He sold the stock less than a year later for under $16,000.
Foreign relations: Bush's offshore tax holdings, which he says his investment advisers picked, include funds in Malta, the Cayman Islands and Bermuda.
Day-trading: He made $351 flipping shares of Facebook on the first day of the social media firm's IPO.
Before it's here, it's on the Bloomberg Terminal.
LEARN MORE