House Sends Mississippi Flag Resolution to Committee
The vote to postpone any immediate House action was cast almost entirely along party lines.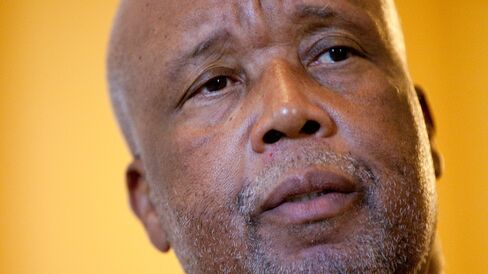 The U.S. House on Thursday put off a potential vote on a resolution to remove the Mississippi state flag from its side of the Capitol and House office buildings.
By a 240 to 184 tally, House members decided to first send the resolution to the Committee on House Administration for consideration.
The vote to postpone any immediate House action was cast almost entirely along party lines.
Florida Republican Curt Clawson was the only lawmaker to break ranks and join with Democrats in opposing the routing to a committee first.
The resolution to remove the Mississippi flag, which exhibits in an upper corner the emblem of the Confederate battle flag, was offered by Representative Bennie Thompson, a Democrat from Mississippi.
Thompson, the only African-American member of the state's congressional delegation, said in floor remarks introducing the measure Wednesday night he's lived his entire life in that state, and is convinced "that an effort to remove this flag from the hallowed halls of the House of Representatives is the right thing to do."
His proposal comes after nine African-Americans in Charleston, South Carolina, were shot and killed in a church. That state's governor, Republican Nikki Haley, and other politicians have called for removal of the Confederate flag from the state Capitol grounds in Columbia.
"My ancestors were those individuals who were held in bondage against their will," said Thompson. "We are a nation of laws and should not identify with symbols of hate and bigotry."
"I know it is a hard choice," said Thompson. But, he said, "I saw what happened in Charleston, S.C. The whole world did."
The effort to pass the measure would also send all Confederate flags removed from the House side of the Capitol to the Library of Congress, a museum-type destination that Thompson said was appropriate.
Representative Kevin McCarthy, the No. 2 House Republican as majority leader, on Thursday instead said on the House floor he believed the resolution "should be referred to the committee to give other members an opportunity to weigh in.
"I'm a big believer in the committee process to discuss all issues that come before the floor, especially one of this importance," said McCarthy.
Representative Candice Miller of Michigan, the chair of the Committee on House Administration, said on the House floor her panel "is looking forward to hearing more from Representative Thompson, as well as other members of the Mississippi delegation," and also elected state officials from Mississippi.
She told Thompson her committee "will give this measure every serious consideration and every thoughtful consideration."
Miller provided no set timetable for her committee to begin its review.
Before it's here, it's on the Bloomberg Terminal.
LEARN MORE