The Definitive H&H Donald Trump Scouting Report
After previous flirtations, the real-estate mogul says that this time, he's running for the White House.
What he's got: Nearly universal name recognition; demonstrated ability to excite and intrigue the American public; grassroots fervor; an en vogue outsider résumé and rap; power to get on TV and make news almost at will; capacity to draw big crowds; determination; confidence.
What he lacks: Political experience; national security experience; credibility with elites; detailed or consistent policy views; an obvious way to overcome the deep skepticism that he is, once and for all, serious about a presidential run.
Biggest question mark: Can he turn around the downward slide in approval ratings, horse-race numbers, and credibility perception enough to warrant a real look?
Message: Make America great again.
Signature issues: Job creation; economy; getting tough on China, Saudi Arabia, and other foreign rivals that undermine the U.S. of A.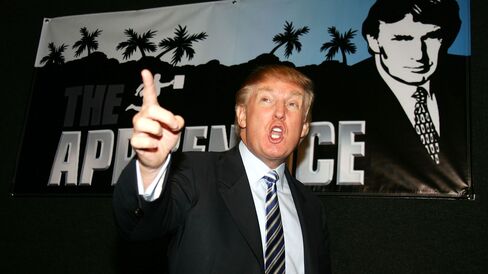 Core constituencies: Fans of his show The Apprentice and his brand; voters who are looking for a Washington outsider; Tea Partyers.
Fundraising mojo: Has donated to, held fundraisers for, and recorded robo-calls on behalf of other candidates over the years, but his potential to raise for himself is wholly unknown, and would be hampered by the widespread assumption that he could and would self-fund. How much personal wealth he has and would be willing to spend on his campaign remain mysteries as well.
Spouse and family: Wife, Melania, with whom he has a son, Barron. Two previous marriages gave him four other children, including daughter Ivanka, who has built a high-profile brand of her own.
Perceived electability as Republican nominee: Titanic doubts among almost everyone who closely follows presidential politics—except for him.
National-security credentials: None—although he has claimed to know an "absolute way" of defeating the Islamic State and said he "would be the strongest by far on security, because I'm very big into the military, very big into vets."
Television skills: Huge broadcasting skills. Has hosted a hit program for years and loves the camera as much as it loves him. Still, can get overheated when pressed by news interviewers, raising his voice and losing his message.
Social media/online chops: Massive reach, with 2.95 million Twitter followers and 1.6 million Facebook followers. Posts typically include insults hurled at the Obama administration; retweets of scenic views from his hotels, golf courses, and casinos; updates on events; and his signature retweets of people urging him to run for president or offering general praise.
Media coverage: Largely derided and mocked, typically with more focus on his bluster and outrageous views (see: birtherism) than his feel for populist rhetoric or vigorous personality.
Polling strength: Has seen his standing diminished from past years both nationally and in key states, and leads the field in the proportion of Republicans who say they would never vote for him; yet still consistently outpolls experienced pols such as Rick Perry, John Kasich, Rick Santorum, Lindsey Graham, and Bobby Jindal, and fellow business executive Carly Fiorina.
The Big Mo: Outside of some surprisingly strong staff hires in early states, hasn't done much of anything this year to show forward or upward movement.
Fire in the belly: On one level, as much as anyone in the race; on another, none at all—as he likes to note, he doesn't need the White House to have an awesome life.
The hang test: On one level, as good with ordinary people on the street as anyone in the race; on another, utterly separated from most of humanity.
Challenges party orthodoxy: Difficult to assess because he has shifted on many issues, but has at times declared that he supports abortion rights, favors the status quo on Social Security, and advocates stiff tariffs on Chinese imports; has also contributed to Democratic candidates.
Best (or, at least, most exquisitely Trumpian) moment of 2016 cycle so far: This interview answer, via the Des Moines Register:
Q: You're getting better numbers in some polls than several candida—

A: I'm the most successful person ever to run for the presidency, by far. Nobody's ever been more successful than me. I'm the most successful person ever to run. Ross Perot isn't successful like me. Romney—I have a Gucci store that's worth more than Romney.
Worst moment of 2016 cycle so far: Failed to dominate (or even shine) at CPAC, as he has in past years.
Best Bloomberg Politics moment: Crashing the Bloomberg Politics livestream from CPAC and strutting his stuff.
Picture he doesn't want you to see: With unkempt hair.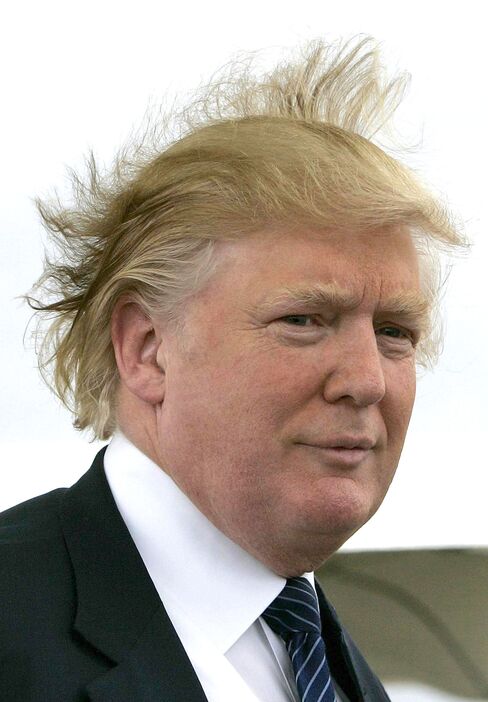 Before it's here, it's on the Bloomberg Terminal.
LEARN MORE