Ex-Im Bank Likely to Lapse as Congress Lacks Path to Votes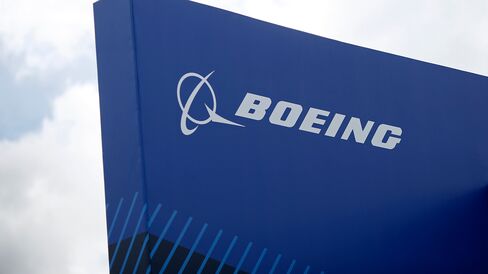 The U.S. Export-Import Bank is likely to lose at least temporarily its authority to support U.S. companies such as Boeing Co. and agricultural plane-maker Air Tractor Inc. in selling goods abroad.
Its backers in Congress have yet to find a way to force a vote to renew the 81-year-old institution's charter, which expires at the end of June, despite assertions they have counted heads and would prevail.
While big businesses, including Chicago-based Boeing, might be able to provide some financing themselves, an expiration of Ex-Im's charter would hamstring small businesses, advocates say. They worry that once the charter lapses, U.S. exporters might permanently lose customers who turn to rivals in other countries with export credit agencies.
"There aren't really any sure-fire paths forward" for Ex-Im's long-term reauthorization before June 30, said Lauren Wilk, the director of trade facilitation policy with the National Association of Manufacturers, a top bank supporter. "It's really hard to prognosticate with this Congress."
Republicans, who control both houses of Congress, are divided on the bank's future: some side with business allies like the U.S. Chamber of Commerce that say killing the bank would hurt jobs. Others, meanwhile, are aligned with small-government groups like the Club for Growth that deride Ex-Im as "crony capitalism," picking winners and losers among U.S. businesses.
New Applications
Ex-Im provides loans, loan guarantees and insurance to facilitate overseas sales by U.S. firms. If its charter expires, it would still be able to administer the transactions it has already underwritten but would be unable to approve applications for new ones.
Democrats and Republicans from both chambers say there is enough support for the bank to reauthorize it. They just haven't figured out a way to get it to the floor before June 30.
The House and Senate may work as few as 11 more days this month before breaking for a July 4 recess and with a calendar already full with defense policy and trade, Ex-Im supporters are pessimistic.
"It's not looking good," said Richard Aboulafia, a vice president of Teal Group, an aviation advisory firm based in Fairfax, Virginia. "Let's just say if I were one of the companies involved, I'd have a backup plan."
Commercial banks often want an Ex-Im guarantee before financing deals that involve exports to overseas buyers, John Murphy, senior vice president for international policy with the Chamber of Commerce, said in testimony before the House Financial Services Committee last week.
'It's Indispensable'
"Many U.S. small businesses would be unable to extend terms to foreign buyers and would have to ask for cash in advance," he said. "The business will most likely go to a firm from another country that is able to offer financing. For these small businesses, Ex-Im isn't just nice to have. It's indispensable."
Air Tractor, an Olney, Texas-based maker of agricultural and firefighting planes, is one of those companies. It uses insurance provided by Ex-Im to compete for overseas sales. That insurance protects Air Tractor -- as well as any commercial bank that has provided financing for a deal involving an overseas customer -- in case the buyer defaults.
"In 20 years and over 200 transactions, we have never filed a claim" with Ex-Im, said Tyler Schroeder, a financial analyst for Air Tractor.
Sales Jeopardized
If the bank's charter lapses, the sale of as many as 20 aircraft this year may be in jeopardy, he said.
Customers typically buy new planes every 10 years, so it would be a long time before they'd get another chance with these sales, Schroeder said.
"There's an immediate impact in that we cannot ship the aircraft we have right now, and a long-term impact from the standpoint that we could lose customers forever," he said.
Boeing, by far the bank's biggest beneficiary, received more than $7 billion of the $10.8 billion in long-term guarantees Ex-Im issued last year.
Tim Neale, a Boeing spokesman, conceded "it's obviously a possibility there will be a lapse" in Ex-Im's charter. The airplane manufacturer can provide some financing itself, but that's not a long-term solution, he said.
Another 'Factor'
"This just becomes one more factor to consider when you're deciding whether to buy from us or the French," Neale said, referring to Boeing's main rival, Blagnac, France-based Airbus Group SE.
"It's not idle speculation -- customers have been telling us for many months they are concerned about the bank's future," he said. "I hear Airbus has been using that as part of their pitch."
Bank supporter Senator Maria Cantwell doesn't think it's inevitable that the charter will lapse, Reid Walker, her spokesman, said in an e-mail. Cantwell is a Democrat from Washington state, where Boeing has many operations.
"A majority of members in both chambers support reauthorization so this would not be an issue if the leaders in the House and Senate would bring it to a vote," Walker said.
Senate Majority Leader Mitch McConnell, who says he's opposed to the bank, agreed to allow a June vote on its reauthorization as part of a deal to advance trade legislation last month.
Bank's Reauthorization
Even so, it's unclear what other legislation the chamber would use as a vehicle to carry the bank's reauthorization that would become law before June 30.
Ex-Im supporter Senator Mark Kirk, an Illinois Republican, plans to sponsor an amendment to defense policy legislation that would reauthorize the bank.
"It's coming up," Kirk said.
House Armed Services Committee Chairman Mac Thornberry, a Texas Republican, said Tuesday that Ex-Im shouldn't be attached to the defense policy bill ahead of conference committee.
"I would continue to urge people to not put extraneous stuff on the bill," he said.
Cantwell has expressed doubts that move would succeed because President Barack Obama has said he would veto the defense bill.
Shelby's Stance
Senator Richard Shelby, an Alabama Republican and chairman of the Banking Committee, said Tuesday that Congress should let the bank die if it's not going to be revised, according to his spokeswoman, Torrie Miller. He doesn't plan for his committee to consider legislation reauthorizing Ex-Im, she said.
That's significant because such efforts would usually pass through his committee.
In the House, Paul Ryan, the Wisconsin Republican who is chairman of the Ways and Means Committee, said he won't let the bank's reauthorization be attached to a measure that would speed consideration of trade agreements.
"Ex-Im Bank will not be included in any of these trade deals," Ryan, who opposes the bank, said last week. "We are not doing that."
That leaves supporters searching for must-pass legislation to carry the reauthorization, something that Ex-Im opponents would be reluctant to vote against even if it means extending the bank's charter.
Senator Lindsey Graham, a South Carolina Republican and bank supporter, said last month he wants to attach Ex-Im to a highway funding measure that is planned for a July vote. He doesn't expect the bank to be reauthorized before June 30.
"We want a vote in June to demonstrate support for the bank, and we want a vote in July that'll actually become law," Graham said.
Before it's here, it's on the Bloomberg Terminal.
LEARN MORE