Congress Obamacare Suit Judge Sees Question of Political Dispute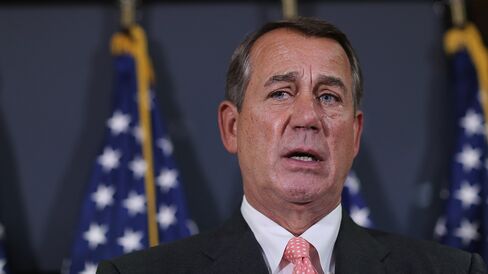 A federal judge hearing the Obama Administration's request to throw out a House of Representatives lawsuit over Obamacare asked lawyers whether the legal dispute is merely a political disagreement.
U.S. District Judge Rosemary Collyer, in a hearing Thursday in Washington, was critical of government lawyers for making vague arguments, asking one whether the dispute is a difference of opinion over the law's implementation "or an insult to the Constitution which is what the House of Representatives is accusing you of."
Jonathan Turley, a lawyer for the House, led by Republican Speaker John Boehner, said the Obama administration's funding of a portion of the health care law defied the will of lawmakers and undercut the legislative branch's power of the purse under the U.S. Constitution.
Collyer is an appointee of Republican President George W. Bush. The House complaint, filed Nov. 21, contends that the president unlawfully postponed one of the Affordable Care Act's central requirements -- that most employers provide insurance to workers -- without a vote of Congress. The House also claimed the administration is improperly making payments to insurance companies.
Before it's here, it's on the Bloomberg Terminal.
LEARN MORE