Biker Shootout Won't Stop Texas Governor from Signing Open Carry Bill into Law
Republicans argue that Sunday's melee should have no bearing on the state's proposed law.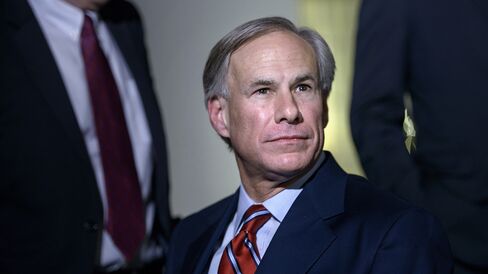 For gun rights advocates, shootings such as Sunday's biker melee in Waco, Texas, only seem to prove the need for fewer gun restrictions.
The day after rival gangs opened fire on one another at a Waco restaurant, leaving 9 dead and 18 injured, lawmakers in the Texas Senate returned to work on a bill that would legalize the open carry of firearms in the state.
"The shootout occurred when we don't have open carry, so obviously the current laws didn't stop anything like that," Texas Governor Greg Abbott told the Associated Press. The bill permitting open carry has already passed the state House, and the Senate is expected to follow suit soon.
Abbott has, for months, vowed to sign it into law.
https://twitter.com/GregAbbott_TX/status/577310590747574273
Not all Texans are convinced that allowing citizens to display firearms in public settings is a good idea, including law enforcement officers who responded to the scene of the Waco shootout.
"Officers responded quickly, but open carry would or could have provided more confusion," Austin Assistant Police Chief Troy Gay told the AP.
What's clear is that the members of the two gangs, the Bandidos and the Cossacks, were heavily armed.
"There were maybe 30 guns being fired in the parking lot," a witness told theWaco Tribune. "There's a lot of people in the hospital, a lot of people shot."
For groups seeking to block the open carry bill from becoming law, Sunday's violence served as another warning. Shannon Watts, the founder of Moms Demand Action, did her best to link the two issues on Monday.
https://twitter.com/shannonrwatts/status/600280592400408576
https://twitter.com/shannonrwatts/status/600330938334208000
Angela Turner, a spokeswoman for the group's Texas chapter, argued that open carry would not lead to safer streets.
"Open carry makes everyday confrontations potentially more dangerous and poses an unnecessary challenge on our law enforcement to determine in the heat of the event who is a good guy and who is a dangerous criminal," Turner told the Hill.
Many members of the Republican-controlled legislature disagree.
"This bill does not have anything to do with what went on yesterday," state Senator Joan Huffman, a Houston Republican, told the Texas Tribune.
Before it's here, it's on the Bloomberg Terminal.
LEARN MORE