Jeb Bush Takes Another Shot at Iraq Invasion Question
The former Florida governor said he misinterpreted a question from Megyn Kelly about the Iraq War.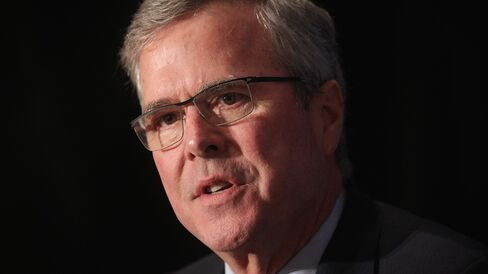 Knowing what he knows now, Jeb Bush might have made a different decision about the invasion of Iraq.
"Yeah, I don't know what that decision would have been, that's a hypothetical," Bush said on Sean Hannity's radio show on Tuesday. "But the simple fact is mistakes were made, as they always are in life. And so we need to learn from the past and make sure we're strong and secure going forward."
Bush drew sharp rebukes from conservative and liberal critics alike after telling Fox News host Megyn Kelly that he would have authorized the invasion of Iraq even with the benefit of hindsight.
"Knowing what we know now, would you have authorized the invasion?" Kelly asked Bush on Monday.
"I would have, and so would have Hillary Clinton, just to remind everybody, and so would have almost everybody that was confronted with the intelligence they got," Bush replied.
Tuesday found Bush in damage-control mode, with former advisor Ana Navarro claiming that Bush misheard the question.
During his interview with Hannity, Bush also tried to walk the comment back.
"I interpreted the question wrong I guess," Bush said. "I was talking about given what people knew then would you have done it, rather than knowing what we know now. And knowing what we know now, clearly there were mistakes as related to faulty intelligence in the lead up to the war and the lack of focus on security."
Bush said that his brother, President George W. Bush, acknowledged that mistakes were made at the time, but President Obama's decision to pull out was also a mistake.
"But the simple fact is that in the last few years of my brother's presidency the surge was quite effective to bring stability and security to Iraq, which was missing during the early days of the United States engagement there," Bush said. "And that security has been totally obliterated by the president's pulling out too early."
Before it's here, it's on the Bloomberg Terminal.
LEARN MORE