From New Zealand to Pittsburgh, a Moneyball Approach to Helping Troubled Kids
In a program pioneered in New Zealand and arriving soon in Allegheny County, Pennsylvania, social workers use data to figure out who's most at risk.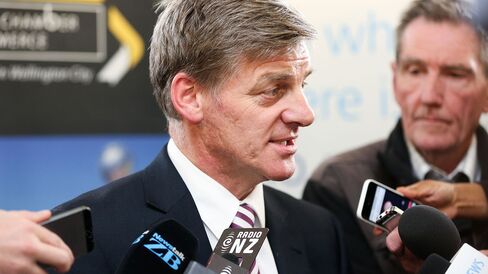 In the U.S. and the rest of the world, politicians looking to trim government spending have typically taken a simple approach to reforming social services: Cut them. In New Zealand, the ruling National Party pioneered a novel approach: Use data analytics to determine where spending can be most effective. In 2010, when Minister of Finance Bill English first convened a policy group to review welfare spending, government statistics showed half the 4,300 teenage single mothers receiving benefits in that country were likely to remain in the welfare system for 20 years, at a total cost of about $264,000 each. The government responded with $23 million to assign individual case workers to help teenage mothers finish school and find work. Now, after four years, the number of teenage single parents on benefits has dropped to 2,600.
Using data from welfare, education, employment, and housing agencies and the courts, the government identified the most expensive welfare beneficiaries—kids who have at least one close adult relative who's previously been reported to child safety authorities, been to prison, and spent substantial time on welfare. "There are million-dollar kids in those families," English says. "By the time they are 10, their likelihood of incarceration is 70 percent. You've got to do something about that."
In 2012 economists at the University of Auckland published research establishing clear correlations between family circumstances and incidents of child abuse or neglect. "No one realized we were sitting on such rich data in terms of its predictive power," says Rhema Vaithianathan, who led the research. "We can find children who are at considerably elevated risk, and we can find them at birth."
New Zealand's experiments with data attracted attention in the U.S. In February, Vaithianathan, now a professor at Auckland University of Technology, was chosen by Pennsylvania's Allegheny County to develop models for ranking cases in its child welfare division. Her team will have access to data including county birth records, which indicate whether a baby was born prematurely, if Medicaid paid for the birth, or whether the father was listed on the birth certificate.
Officials in Allegheny County, which encompasses Pittsburgh and its suburbs, say they expect to use the models to help child welfare workers prioritize complaint calls to a hotline for alleged child abuse. "Hotline workers who receive these calls are working with very imperfect, partial information," says Emily Putnam-Hornstein, an assistant professor of social work at the University of Southern California who is consulting on the project. "They're having to elicit information from the caller and then make a determination." The goal, she says, is to "more effectively triage clients so the children and families who are most vulnerable and may need additional supports receive them, and others, who certainly don't need someone knocking on their door and stopping by, don't."
Private nonprofits such as Florida-based Eckerd, which provides public child and family services on a contract basis, have also used data to develop proprietary models for identifying children at high risk for abuse. Los Angeles County contracted with data analytics company SAS to develop a trial algorithm to identify families at risk for child injury or death using data from various county agencies, including public and mental health departments. Jennie Feria, who oversees risk assessment for L.A.'s Department of Children and Family Services, says one idea is to rate families, giving them a number that could be used to identify who's most at risk in the way lenders rely on credit scores to determine creditworthiness. "The way we may use it, it's going to be like it's a FICO score," Feria says. The information, she says, could be used both to prioritize cases and to figure out who needs extra services. "It's at the very early stages, because we don't know how we're going to use it yet exactly."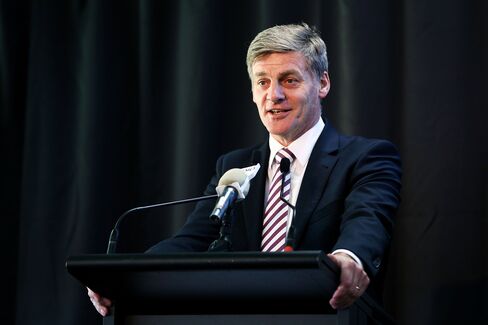 New Zealand has moved the furthest toward applying data to a range of social services. Along with extra support for children and families, New Zealand's government is reviewing its driver licensing system after data showed young people in rural areas were being criminally convicted for driving without a valid license, landing them in prison at an annual cost of $87,000 per person. "Every sector is looking for that rich case study and that initial example to be able to think through how something like this might work," says USC's Putnam-Hornstein. "And New Zealand provides the first example."
Skeptics of the data programs say human caseworkers can't be replaced by algorithms. Relying on models rather than the expertise of those who routinely work with vulnerable children could "create the risk of harm," says Dr. Patrick Kelly, clinical director of the child protection team at Auckland's Starship Children's Hospital.
Privacy is also a concern, though Vaithianathan says data fed into the algorithms are stripped of identifying details. "No one at the point at which the data was acquired realized it would be used to predict the risk a child would be abused," she says. "On the other hand, judges get appalled because they say, 'You could see this train wreck happening at the birth of the child.' "
The bottom line: Public officials in the U.S. and New Zealand are mining data to improve social services and cut costs to taxpayers.
Before it's here, it's on the Bloomberg Terminal.
LEARN MORE