Clinton Asks State Department to Release All E-Mails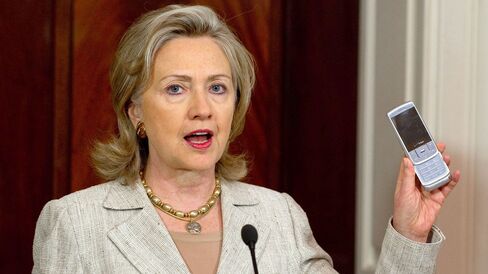 Hillary Clinton wants the State Department to release all the e-mails she's provided to the department, she said late Wednesday.
"I want the public to see my email," she said on Twitter. ''I asked State to release them. They said they will review them for release as soon as possible."
Clinton's request for the release of the e-mails that she exchanged from a personal account during her four years as secretary of state comes after two days of pressure following the revelation that she exclusively used an address at clintonemail.com during her years in the Obama administration.
Her aides have said that they provided 50,000 pages of messages to the State Department.
Before it's here, it's on the Bloomberg Terminal.
LEARN MORE