Bibi's Speech Before Congress Registers at an 8th Grade Reading Level
Was the speech an insult to the intelligence of the United States?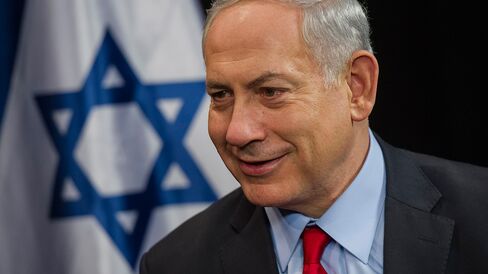 House Minority Leader Nancy Pelosi looked visibly miffed during Israeli Prime Minister Benjamin Netanyahu's speech before Congress on Tuesday. She later called it an "insult to the intelligence of the United States."
Though Pelosi was focusing on what she felt was the insulting content of Netanyahu's address—namely, his discounting of the fact that U.S. intelligence services have spent years determining how close Iran is to producing a nuclear weapon—we thought we'd see how the Israeli Prime Minister's address ranked in terms of grade level.
According to Microsoft Word's Flesch-Kincaid test, the speech was judged to be at an eighth-grade reading level. This puts Netanyahu's speech a grade-level behind President Barack Obama's most recent State of the Union address.
The Flesch-Kincaid formula calculates a grade level based on number of words and word length. According to the formula, Harry Potter and the Deathly Hallows comes out to just about a seventh-grade level.
If those grade rankings sound low, consider that journalism students are often told to write at an eighth-grade level.
Before it's here, it's on the Bloomberg Terminal.
LEARN MORE