A User's Guide to Republican Candidate 'Movie Trailers'
How do you make a candidate exciting? Lens flare.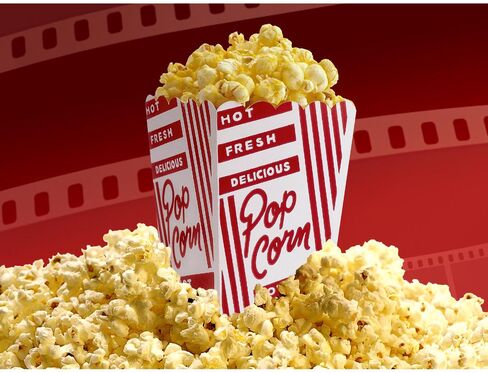 The release of New Jersey Governor Chris Christie's 2015 budget and pension reform plan was accompanied by a "movie trailer-style" promo video—15 seconds of driving music, speed effects, and zooms into the vantage point of Christie onstage.
Christie did this shortly before CPAC, where he will not be the last candidate (sorry, politician thinking and praying about a bid for the White House) to try to blow away conservatives' senses with a video. Every time a politician does this, it's news; every time one does it, he's copping a very old trick. Since 2011, Republicans have been turning their ads into Michael Bay thrillers, all lens flare and crooked angles, all to make rote policy speeches into calls to action. The paterfamilias of all this, without question, is a young videographer named Lucas Baiano. In 2011, the dapper and rail-thin artist started tracking former Minnesota Governor Tim Pawlenty, collecting video of his speeches. In January 2011, that became "Courage to Stand."
Baiano's tactics were re-used in ads for other clients; they've since been ripped off by everyone whose stump speech is...less than compelling. Baiano, who went on to work for the Republican Governors Association, did not take credit for the ads, just the trend.
"Over the past few weeks, I have received a very large amount of inquiries from people asking if I am with X right now due to the style of their new ads," wrote Baiano in an e-mail. "I saw a few of the ads, and as they say, 'imitation is the best form of flattery,' even when the root of imitation is already years old. But I genuinely appreciate the fact that my genre of political ad making seems to now be the mainstream strategy, and does nothing but force me to continuously innovate and perfect that model today to evidently influence the future market of tomorrow."
Rick Perry: Proven Leadership
A Baiano special, keyed off the (contemporary) news of a net-zero jobs report. (It was later adjusted to a small gain.)
Pounding music? Yes
Politician greeting real people? Yes
"Closed" sign on business? Yes
Rating: 10/10—a model of the form, helped tremendously by the employment news hook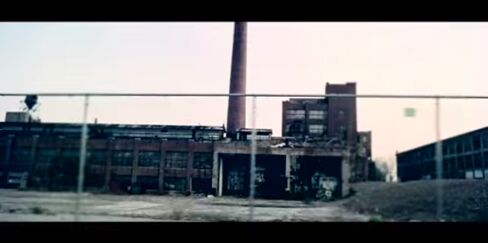 Mitch McConnell: Fancy Farm
Pounding music? Yes
Lens flare? Yes
Politician greeting real people? Yes
Rating: 9/10, for sheer insanity, and for the voter gushing about guns and coal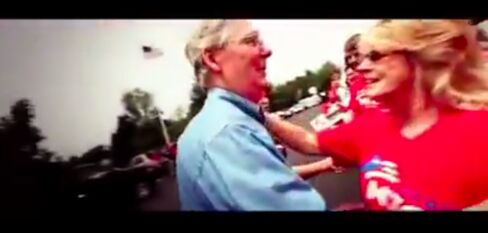 Scott Walker: Our American Revival
Pounding music? No
"Closed" sign on small business? Yes
Small child with flag? Yes
Smiling black people? Yes
Rating: 5/10, not least for the inclusion of Flag-Waving Boy, the single biggest cliche in ad-making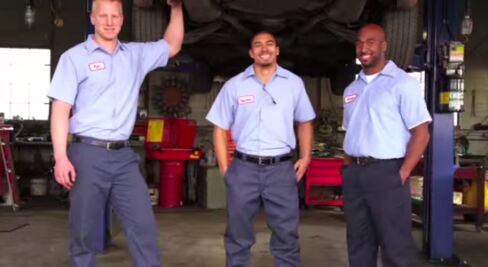 Jeb Bush: Leadership
Pounding music? Yes
Politician greeting real people? No
Lens flare? Yes
Rating: 7/10. The helpful yet random quotes from news articles kill the momentum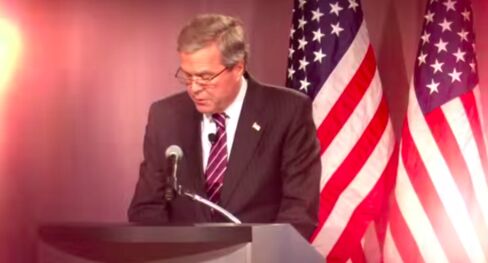 Carly for America: Announcement
Lens flare? Yes
Politician meeting real people? Yes
Smiling black people? Yes
Rating: 8/10—a stellar debut, for a candidate who's a fine speaker already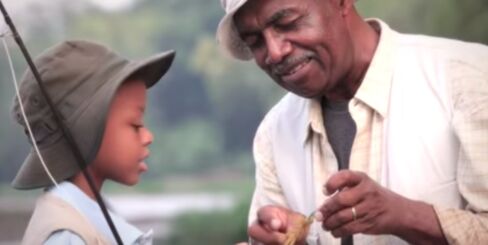 Baiano, who was responsible for the Perry and McConnell ads, looked warmly upon what he wrought. "Whether it being Colbert or the Prime Minister of Canada," he said, "I live by Ralph Waldo Emerson's words: Do not go where the path may lead, go instead where there is no path and leave a trail."
Before it's here, it's on the Bloomberg Terminal.
LEARN MORE