'Fifty Shades of Grey' Gets Its Day in Court, and Not in a Good Way
Mohammad Hossain, 19, tells the police that he and the 19-year-old female student he stands accused of sexually assaulting were re-enacting scenes from "Fifty Shades."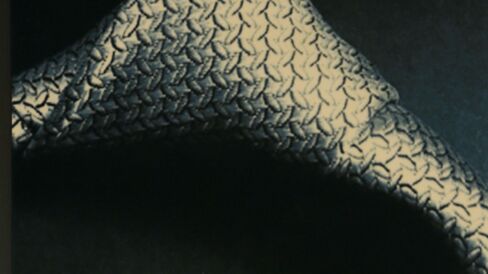 "Fifty Shades of Grey," the movie, came out just in time for Valentine's Day. The reviews haven't been great, but who cares? In the short time it's been in theaters, the film has sopped up more than $410 million at the box office. That followed the global success of the three-book franchise, which turned taboos mainstream and led to a spike in sex toy sales. A company called Passion Parties, which describes itself as the go-to in the U.S. and Canada for "selling sensual products at in-home parties," felt completely comfortable asking the following question in a news release on Tuesday: "Do Women Want Sexual Submission?"
But with the fading of any taboo comes a real possibility of someone—sometimes a Florida Man—not getting it, and pushing too far. A case in Illinois this week—if taken in very good faith—is the cautionary tale we might have predicted.
In Cook County, a freshman at the University of Illinois at Chicago has been charged with felony aggravated criminal sexual assault for what prosecutors say was a re-enactment of scenes from the film. Mohammad Hossain, 19, told the police that he and the 19-year-old female student he stands accused of sexually assaulting were re-enacting scenes from "Fifty Shades."
On Saturday night, according to the prosecution, Hossain and the woman went to Hossain's dorm room. The Chicago Tribune reported:
Once inside his dorm, in the 900 block of West Harrison Street, Hossain allegedly asked the woman to remove her clothing and she did, keeping on her bra and underwear, [Assistant State's Attorney Sarah Karr] said. He then bound her hands above her head and to a bed with a belt, used another belt to bind her legs and stuffed a necktie into her mouth, Karr said.

Hossain used a knit cap to cover the woman's eyes, Karr said, and removed the woman's bra and underwear. He then began striking the woman with a belt. After hitting her several times, the woman told Hossain he was hurting her, told him to stop "and began shaking her head and crying," said Karr.

Hossain continued striking the woman — including with his fists, according to an arrest report — and she managed to get one arm, and then another, free. But he then held her arms behind her back and sexually assaulted her as she continued to plead for him to stop, according to Karr.

Hossain's roommate came home soon after the assault and, prosecutors said, Hossain held the door shut to prevent him from entering. The woman then left and told another person what happened, then called police.
Hossain was arrested that evening, and admitted to "doing something wrong." But after the judge, Adam Bourgeois Jr., set his bail at $500,000 Monday, Hossain seemed surprised, "walking back to the lockup with his mouth wide open." If he posts bond, DNA Info reported, Hossain will have to submit to electronic monitoring. He is not permitted back on UIC campus.
At the Cook County criminal courthouse, Judge Bourgeois put a question to the assistant public defender Sandra Bennewitz, with a nod to Hossain's extracurricular profile—Hossain was a student ambassador to the UIC alumni association, a member of the triathlon team, and a student leader in various university programs. "Sandra," the judge asked, "How can someone involved in all that let a movie persuade him to do something like this?"
Bennewitz replied, "He would say that it was consensual."
Before it's here, it's on the Bloomberg Terminal.
LEARN MORE