Ted Cruz: Obama 'An Apologist for Radical Islamic Terrorists'
Speaking on Fox, the Texas senator says the president "undermines" the fight against terror.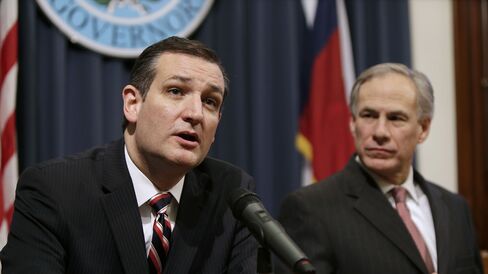 Senator Ted Cruz has harsh words for President Barack Obama, saying in an interview airing Wednesday that he's "an apologist" for terrorists.
Speaking with Fox News' Megyn Kelly, the Texas Republican and potential presidential candidate was asked whether he agreed with the argument that referring to ISIS as Islamic terrorists would undermine efforts to get Muslim leaders to help the U.S. fight the group.
"What undermines the global effort is for the president of the United States to be an apologist for radical Islamic terrorists," Cruz shot back.
"This bizarre, politically correct doublespeak is simply not befitting a commander-in-chief whose first obligation should be to protect the United States of America," he also said.
The comments came after Obama said at a White House summit on combatting extremism on Wednesday that terrorists put forward "a lie" that they fight in the name of their faith.
"They are not religious leaders," Obama said. "They're terrorists. And we are not at war with Islam. We are at war with people who have perverted Islam."
Before it's here, it's on the Bloomberg Terminal.
LEARN MORE