Joe Biden Plans to Visit Iowa
The trip adds to the speculation that the vice president still hasn't given up on the top job.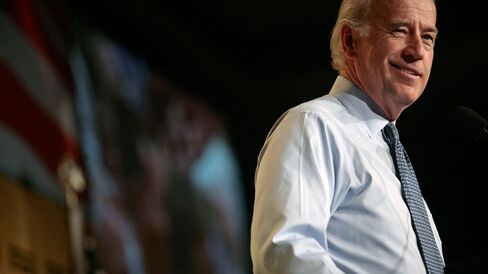 From the Des Moines Register:
Joe Biden, the vice president and an underdog in the race for the Democratic presidential nomination, is scheduled to be back in Iowa next week, The Des Moines Register has learned.

Biden will speak in Des Moines on Thursday, according to sources familiar with preparations for his trip.

The news comes in the wake of the release this past weekend of a new Iowa Poll that shows Biden trails both Hillary Clinton and Elizabeth Warren in the horse race for most popular presidential pick among likely Democratic caucusgoers.

Biden's timing suggests he wants to keep his name in circulation as presidential material - any time top-shelf politicians make a trip here it reinforces the notion that they harbor aspirations for the top job.
Before it's here, it's on the Bloomberg Terminal.
LEARN MORE