Aaron Schock Aide Benjamin Cole Resigns Over Racially Tinged Facebook Posts
The senior adviser compared African Americans to zoo animals.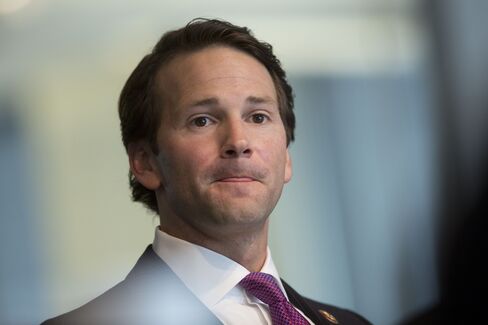 A senior adviser to Representative Aaron Schock resigned on Thursday after his racially tinged Facebook posts surfaced.
Benjamin Cole, who has worked for the Illinois Republican since March 2014, resigned during a meeting with the Congressman, according to a statement he made in the Peoria Journal Star.
"I am extremely disappointed by the inexcusable and offensive online comments made by a member of my staff," Schock said in the statement. "I would expect better from any member of my team. Upon learning about them I met with Mr. Cole and he offered his resignation which I have accepted."
The liberal blog ThinkProgress.org published screengrabs on Thursday morning that were allegedly from Cole's Facebook page. They described African Americans as "hood rats" and compared them to zoo animals.
"So apparently the closing of the National Zoo has forced the animals to conduct their mating rituals on my street," one post from 2013 read in reference to a government shutdown that force zoo to close.
Buzzfeed then unearthed more racially tinged posts. One posted in 2010 stated that there should be a mosque on the White House grounds. Another said that Cole was worried about "deportables" and that he was doing his "absolute best to put as many Black criminals who live and loiter on [his] street behind bars." The post also noted that he would try to put criminals of other races behind bars.
Ealirer in the week, Cole had appeared in an article in the Washington Post for trying to stop publication of an article that claimed Schock had his office decorated for free, a potential violation of House rules.
On Wednesday, the Citizens for Responsibility and Ethics in Washington wrote a letter to the Office of Congressional Ethics requesting that Schock be investigated over the allegations in the article.
Before it's here, it's on the Bloomberg Terminal.
LEARN MORE