Carly Fiorina Goes After Hillary Clinton
"I've actually accomplished something," she says to an Iowa audience.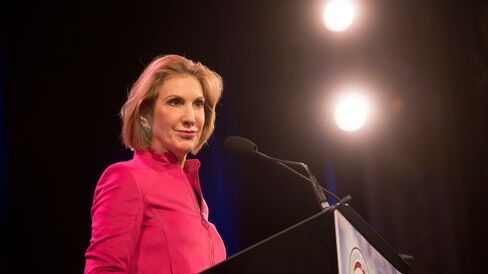 From the Des Moines Register:
Former Hewlett Packard CEO Carly Fiorina pitted herself against likely Democratic presidential nominee Hillary Clinton at Saturday's Iowa Freedom Summit, sparking some of the event's most boisterous applause.

With a calm tone and polished delivery, Fiorina introduced herself to Iowans as a business-savvy outsider, the kind capable of creating real change in government.

"Like Hillary Clinton, I too have traveled hundreds of thousands of miles around the globe," Fiorina said. "But unlike her, I've actually accomplished something."
Read more here.
Before it's here, it's on the Bloomberg Terminal.
LEARN MORE