Obama Appears on YouTube to Advance State of Union Priorities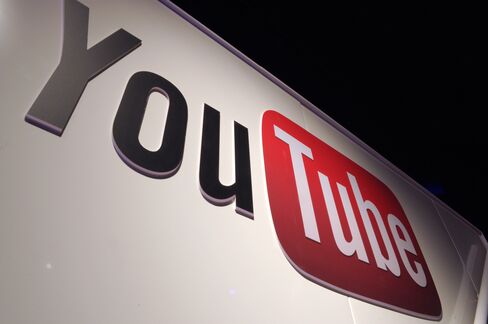 President Barack Obama appeared on YouTube to answer questions from three of the video website's personalities in an effort to draw attention to priorities from his State of the Union speech and bypass conventional media.
Obama, speaking with hosts of three YouTube channels from the White House's East Room for about 45 minutes on Thursday, discussed Cuba policy, gay marriage, marijuana legalization, drones and his most desired super power: the ability to speak any language.
Obama's appearance on Google Inc.'s YouTube is part of a White House effort to connect with more Americans than those who watched the Jan. 20 speech live, or saw news coverage. The administration also posted a copy of his entire speech online before Obama began talking and detailed one of his proposals on Facebook the week before.
"More and more there are audiences that get turned off by the traditional news shows," Obama told the YouTube hosts, GloZell Green, Hank Green and Bethany Mota, after they concluded one-on-one sessions with him.
Obama defended his executive actions to normalize relations with Cuba.
"Not everybody in Cuba is able to escape to the United States," he said. "The goal in Cuba is to make sure there's freedom in Cuba, not just for the people" who came to the U.S.
Obama reiterated his support for gay marriage while calling same-sex relationships "a lifestyle choice."
Giving Gifts
During the interviews, each YouTube host talked about himself and presented Obama with a token gift or asked for an autograph or photo.
"It is an effort to engage with as many Americans as possible," White House press secretary Josh Earnest told reporters Thursday aboard Air Force One.
YouTube channels run by the three people with whom Obama appeared reach nearly 19 million followers, according to statistics provided by Google, which owns the YouTube video service.
Obama's Jan. 20 prime-time speech drew the lowest ratings since 2000 when President Bill Clinton delivered his last State of the Union speech at the U.S. Capitol, according to Nielsen NV.
The 31.7 million people who watched live on television were less than the 33.3 million who watched a year earlier and nearly 40 percent less than the 52.4 million who watched Obama's first address to a joint session of Congress in February 2009.
"We're constantly on the lookout for new ways to use digital channels to better engage with the public and give people a way to participate and interact with President Obama," Nathaniel Lubin, acting director for the White House Office of Digital Strategy, wrote in a Jan. 19 blog post.
Before it's here, it's on the Bloomberg Terminal.
LEARN MORE