Shots Fired Near Biden's House in Delaware, Secret Service Says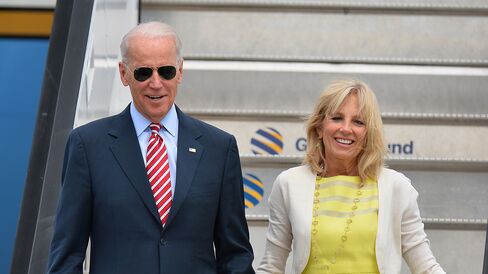 An unknown motorist fired gunshots from a public road while speeding past U.S. Vice President Joe Biden's home in Delaware, according to the Secret Service.
Neither Biden nor his wife was home at the time, a Secret Service spokesman, Edwin Donovan, said in a statement.
"The shots were heard by Secret Service personnel posted at the residence and a vehicle was observed by an agent leaving the scene at a high rate of speed," Donovan said.
The Secret Service is working with police in New Castle County, Delaware, to investigate the incident, which occurred at about 8:25 p.m. on Jan. 17.
During a search of the scene about a half-hour later, an individual in a vehicle tried to pass a police checkpoint. "As a result of the interaction with the officer, this individual was arrested for resisting arrest," Donovan said.
It's not clear whether the individual had any connection to the shooting or whether any bullets hit Biden's home.
The vice president's official residence is at the heavily guarded U.S. Naval Observatory in Washington, though Biden maintains a private home in Delaware, which he represented in the Senate.
Before it's here, it's on the Bloomberg Terminal.
LEARN MORE