Bush Allies Say He'd Likely Compete Harder in Iowa Than Romney Did
Despite his name recognition, the former Florida governor may decide to spend a lot of time in the Hawkeye State.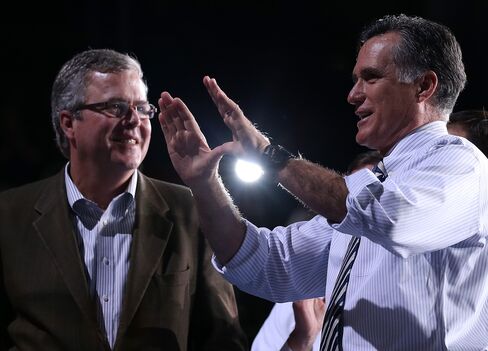 Iowa Republicans who know Jeb Bush and his family say there's no question in their minds that he'll compete aggressively in their state if he runs for the Republican presidential nomination.
Such an approach would contrast sharply with the one taken in 2011 by eventual 2012 Republican nominee Mitt Romney, who is contemplating a third White House bid and would have his own Iowa calculations to make if he enters a primary contest that could include 10 or more candidates.
The question of how much time and money to spend in Iowa is always a conundrum for more centrist Republican presidential candidates, who have been spurned in recent election cycles by social conservatives who turn out in large numbers in the first-in-the-nation Iowa caucuses.
For Bush, competing in Iowa would mean defending stances opposed by many in the Republican base, including his vocal support for immigration reform and the national education standards known as Common Core. One thing he has going for him in Iowa is the success enjoyed by his father and brother, something Romney can't claim. A crowded Republican field in Iowa could also help a known name like Bush, but that's only if other establishment candidates like Romney and New Jersey Governor Chris Christie don't also enter the contest.
"Knowing the family, the public ones and the private ones, they stand firm and true to their beliefs, and they're all in or they're not," said Becky Beach, an Iowa Republican activist and fundraiser who worked for the presidential campaigns of George H.W. and George W. Bush and remains close to the family.
"Jebby's last name will help him more than it will hurt him, and I believe that he can make his case here in Iowa," she said. "If he decides to do it, I don't think he will be at a loss for support in Iowa."
Bush's brother won the Iowa caucuses in 2000, a victory that helped launch his White House campaign. His father finished first in the state's caucuses in 1980, a victory over Ronald Reagan that helped solidify his place on the national political map.
Jeb Bush won't attend a Jan. 24 event in Des Moines that's attracting at least nine other prospective Republican presidential candidates. He has said he has a scheduling conflict and is not available to speak at the Iowa Freedom Summit, a gathering organized by Representative Steve King and the conservative organization Citizens United. The day-long meeting is mostly attracting social conservatives, although Christie has said he plans to attend. Romney, who was set to speak to a Republican National Committee gathering in San Diego on Friday evening, has not RSVPed for the Iowa event.
Kristy Campbell, a Bush spokeswoman, declined to comment on the former Florida governor's potential Iowa strategy.
It wouldn't take much effort to have a more aggressive Iowa effort than Romney did four years ago. In 2011, Romney spent relatively little time in Iowa until the final few weeks before the Jan. 3, 2012, caucuses. By October 2011, he'd visited the state just three times, placing greater emphasis on campaigning for the primary in New Hampshire, where he owns vacation property and is well-known as a former neighboring-state governor. A final burst of campaigning and advertising in Iowa helped push him to a second-place finish, just barely behind former Senator Rick Santorum of Pennsylvania.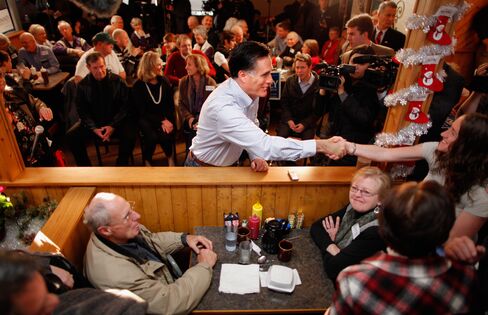 Romney's decision making was tempered by the fact that social conservatives were troubled by his past support of abortion rights and the Massachusetts health-care law he signed as governor.
Also, four years earlier he invested millions in the state, only to finish second in the caucuses to former Arkansas Governor Mike Huckabee, who is now contemplating a second presidential bid.
"I think Jeb will compete in Iowa," said Iowa Republican Doug Gross, a longtime Bush family ally. "I just don't know when he will start."
Bush will need to "explain his positions" on immigration laws and Common Core, but Gross said he thinks he can get a fair hearing in the state on those topics. "On immigration, it's not monolithic in the party by any means," he said.
Gross said he wouldn't be surprised if Bush doesn't travel to Iowa until the second quarter of 2015. "He has a little time, but the clock is ticking," he said. "He's going to have to get boots on the ground."
Spending time in Iowa and other early states now is less essential for Bush because he is better known than other potential candidates, such as Louisiana Governor Bobby Jindal or Governor Scott Walker of Wisconsin. "Everybody knows who he is," Beach said. "He does not have to be here early to get name recognition and finances and this won't be his only state."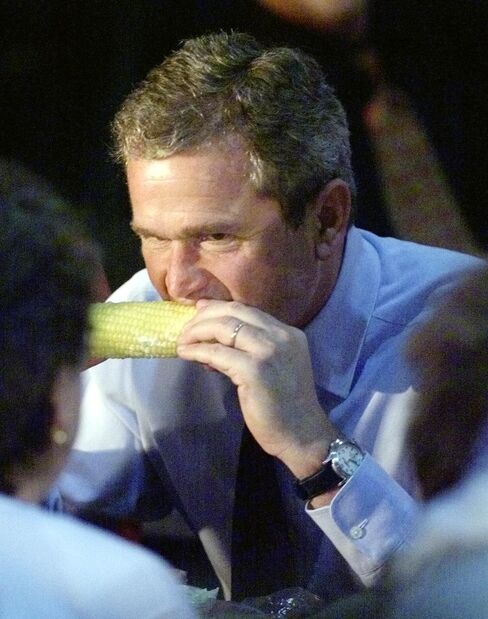 Bush has made some calls into Iowa, although not in large numbers, those interviewed for this story said. Beach said she doubts he has yet identified who he would pick for his Iowa chairman, should he run.
"I have heard nothing from anyone associated with the Bush campaign," said Jeff Kaufmann, chairman of the Republican Party of Iowa. "But if you look at the history of the Iowa caucuses, there is a historical argument for Bush to play at some level here. The Bush name has been amply reward in Iowa in the past."
For now, Bush appears more focused on building his fundraising network, as he winds down his personal business interests and prepares for a potential White House bid.
Mary Kramer, a Republican activist and state senator whom George W. Bush appointed U.S. Ambassador to the Eastern Caribbean, said Jeb Bush would face some tough questions in Iowa. But, she said, she thinks it would be a mistake to shortchange the state.
"There is such value in the retail politics here," said Kramer, who supported Romney in 2012. "The voters aren't necessarily politically correct in the questions they raise, but it's great preparation."
MORE FROM BLOOMBERG POLITICS
Before it's here, it's on the Bloomberg Terminal.
LEARN MORE