Michele Bachmann is Gone, But the Tea Party Caucus Lives On
It is unclear how many House members will join the third iteration of the limited-government caucus.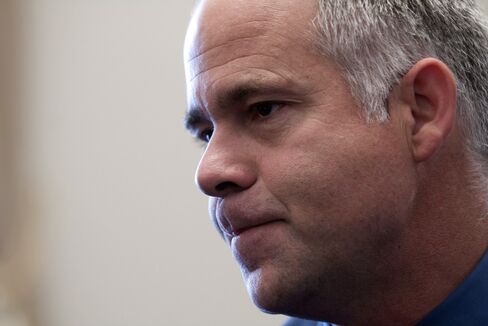 (Bloomberg) -- Michele Bachmann is retired and gone from the U.S. House of Representatives, but her once-prominent House Tea Party Caucus is about to tea-off again under new management.
"I'm going to be chairman of the Tea Party Caucus. We're taking that over. We are going to reinvigorate that," said Representative Tim Huelskamp of Kansas, in an interview about the planned re-boot today.
Huelskamp would not say how many other House members will to be listed on the group's inaugural roster. The required paperwork for official congressional membership and recognition is still to be processed with the Committee on House Administration, he said.
Launched in 2010, the Tea Party Caucus saw its members swell to 60 before 10 of them were defeated in the 2012 elections and the group went on hiatus. A re-launch in 2013 failed to attract the same level of initial support.
Notable House members of the limited-government caucus have included such conservatives as Louisiana's Steve Scalise, South Carolina Representative Joe Wilson, Texas' Louie Gohmert.
—David Knowles contributed to this article.
Before it's here, it's on the Bloomberg Terminal.
LEARN MORE