Hillary Clinton Adds John Podesta to Budding Campaign Staff
The adviser to President Obama and a chief of staff to former President Bill Clinton could play an integral role in Hillary Clinton's campaign.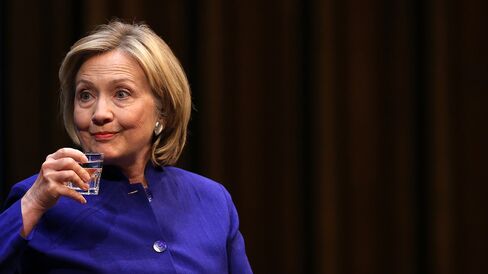 The Clinton team is taking shape.
John Podesta, a top Obama administration adviser, will leave the White House in early February to begin working for Hillary Clinton's nascent presidential campaign, the Wall Street Journal reported Tuesday. White House spokesman Eric Schultz confirmed Podesta's February departure, and sources familiar with the discussions over Podesta's new role said he would likely be named the former Secretary of State's campaign manager, the Journal reported.
Interviewed in November on Charlie Rose, Podesta made clear that he was on board for whatever position Clinton would ask him to assume.
"If she runs, as I hope she will, I will do whatever she asks me to do," Podesta told guest host Al Hunt. "I talk to her from time to time."
One of Obama's inner circle of advisers, Podesta also has a long history with the Clintons. During Bill Clinton's second term, he served as the president's chief of staff, and has since held a role in the family's charitable foundation.
https://www.youtube.com/watch?v=aelkxWOmONc
Before it's here, it's on the Bloomberg Terminal.
LEARN MORE