Cornyn Acknowledges Senate Keystone Supporters Lack Votes to Override Veto
The Senate's No. 2 Republican says "roughly" 63 senators are on board, four short of the number needed to rebuff the president.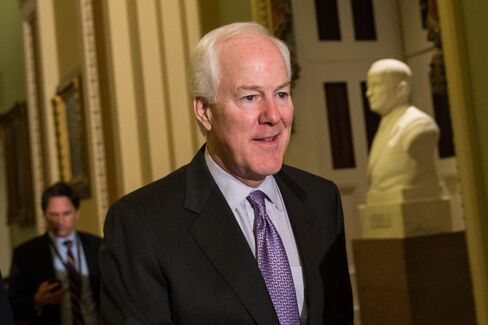 Senate supporters of the Keystone XL oil pipeline lack the votes to overcome a veto by President Barack Obama, the chamber's No. 2 Republican said Sunday.
"We know there's a bipartisan group of roughly 63 senators who support that, and we have to do our job," Majority Whip John Cornyn of Texas said on CBS's "Face the Nation" program. "We can't take the bait. We can't be deterred. We can't be dissuaded from doing our job if the president is willing to do his job or engage with us to try to find a constructive outcome."
Republicans, who hold 54 of 100 Senate seats, need four more votes to reach the two-thirds majority required to override a veto. Cornyn said the bill could be amended during consideration. The Senate is scheduled to hold a procedural vote Monday.
The Republican-led House passed a Keystone bill on Jan. 9 by a 266-153 vote. Democrats including Senator Charles Schumer of New York have said that pipeline opponents will have enough votes to uphold a veto, which the White House threatened last week.
MORE FROM BLOOMBERG POLITICS
Before it's here, it's on the Bloomberg Terminal.
LEARN MORE