Reid Injured in Exercise Accident, Office Says
His doctors expect a full recovery, his office says.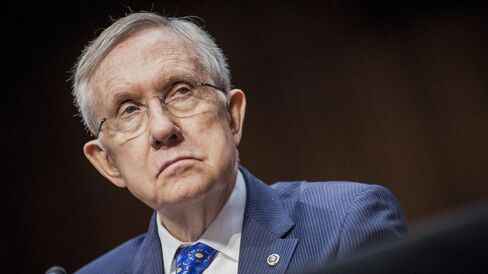 Senate Democratic leader Harry Reid was treated Thursday for broken ribs and facial bones after an exercise accident but will be at work next week, his office said in a statement.
Reid's doctors "expect a full recovery" after the 75-year-old fell after a piece of exercise equipment broke, his office said. The accident took place at his home in Henderson, Nev.
He was discharged from University Medical Center in Las Vegas after spending the night there as a precaution, according to his office.
"Senator Reid will return to Washington this weekend and be in the office Tuesday as the Senate prepares to reconvene," his office said.
Before it's here, it's on the Bloomberg Terminal.
LEARN MORE