St. Louis Postpones Thanksgiving Parade Due to Ferguson Unrest
Organizers say the parade will have to be rescheduled.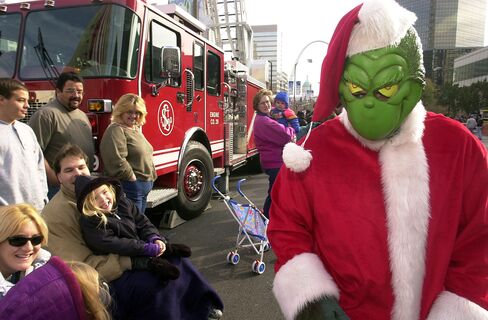 The rain has fallen on this parade. Citing the "unrest in our community," the city of St. Louis has decided to postpone its annual Thanksgiving Day parade.
The decision was announced the day after violence erupted in the suburb of Ferguson, Mo., following the grand jury decision not to charge Officer Darren Wilson with a crime in the shooting death of black teenager Michael Brown.
"Given the unrest in our community following the tragic death of Michael Brown, The Christmas in St. Louis Foundation is postponing the Amerren Missouri Thanksgiving Day Parade until later this holiday season," a statement posted to the event organizer's website said. "More details will be shared once a new date is confirmed. In these challenging times, we encourage you to gather with your friends and loved ones to reflect, and enjoy this special and unique American tradition."
The parade was to be held on Nov. 27 and would have marked its 30th year. A somewhat smaller version of New York's Macy's Thanksgiving Day Parade, which traditionally kicks off the holiday shopping season, the St. Louis version also includes balloons, bands, floats and a fireworks display.
Before it's here, it's on the Bloomberg Terminal.
LEARN MORE