The Hawks Strike Back: Libertarians Routed in GOP Committee Races
Mick Mulvaney and Justin Amash had bad Tuesdays as their opponents got chairmanships.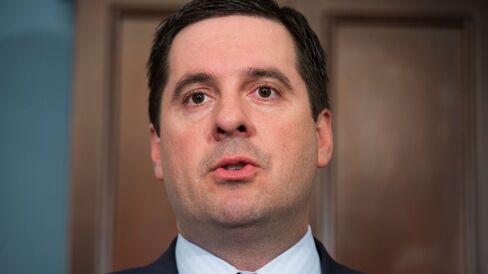 There is no more acrimonious relationship in the House GOP conference than the one between Michigan Representative Justin Amash and California Representative Devin Nunes. After Amash nearly succeeded in passing a bill that would have de-funded the NSA's metadata collection program, Nunes basically called him a traitor. "This is a guy willing to work with San Francisco Democrats to protect baitfish," he told Politico, "and at the same time he's Al-Qaeda's best friend in the Congress."
Amash never forgot that. At the time, he called Nunes' comments "unbecoming of a representative." Over the summer, when I covered Amash's re-election campaign against a more hawkish challenger–a campaign funded in part by Nunes–I was struck by his readiness to punch down. He dismissed retiring Representative Mike Rogers, a Michigan neighbor who ran the House Intelligence Committee, as "trying to take a shot on the way out" by organizing against him. When Amash won, he let fly with a victory speech that attacked the "despicable smear campaign" against him.
On Tuesday, Nunes was elected to chair the House Intelligence Committee. "Over the past four years, Devin has been instrumental in ensuring that our intelligence professionals have the resources they need to keep America safe," said Speaker John Boehner in a statement.
Amash didn't respond to a request for comment, but there was more bad news for the libertarian wing of the GOP on Tuesday. In a true upset, Texas Representative Bill Flores overcame South Carolina Representative Mick Mulvaney to take over the conservative Republican Study Committee. According to Lachlan Markay's reporting, Mulvaney was done in by hawkish conservatives who had organized for months against the elevation of a more libertarian-minded member. In a July letter, 25 hawks stated "that any candidate for Chairman of the Republican Study Committee be thoroughly vetted to have demonstrated a clear, principled and unequivocal voting record in support of our national security."
That functionally meant Mulvaney. He was one of a loud but small minority of Republicans who argued that defense cuts needed to be part of a fiscally responsible budget. Kentucky Senator Rand Paul campaigned for him. Last week, Mulvaney was spotted in the hotel where Paul had gathered supporters to talk about his progress so far and the possibility of a 2016 White House run. (Amash, who was also there, talked to me afterward.)
Before it's here, it's on the Bloomberg Terminal.
LEARN MORE