Harry Reid on Immigration: 'Mr. President, Do it Now'
The outgoing Senate majority leader has changed his tune on when the president should act on immigration.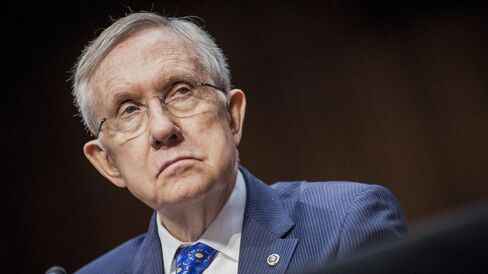 Soon-to-be Senate Minority Leader Harry Reid now believes there's no time like the present when it comes to President Obama's proposed executive orders on immigration reform. In an interview Tuesday with Univision, Reid revised his earlier comments on when Obama should take unilateral action to delay the deportation of millions of immigrants in the country illegally.
"Mr. President, do it now," Reid said.
Just last week, Reid said he envisioned a slower timetable for executive action.
"The president has said he's going to do the executive action—the question is when he can do it. It's up to him," the Democratic leader told reporters on Capitol Hill on Thursday. "I'd like to get the finances of this country out of the way before he does it."
https://twitter.com/SenatorReid/status/534729107855380480
With Republicans floating a variety of ways to try to stop Obama, Reid said he now believes that the time had come for the president to act.
"As the leader of the Senate for these years, I have spent more time on immigration than any other issue, and I'm really sad to say ... we haven't gotten much from it, because there has been obstruction by the Republicans for all this time, and the president is left with no alternative, no alternative," Reid said. "He has to do everything he can with his signature, and he's going to do that, and I hope as quickly as possible."
Further diagnosing GOP opposition, Reid said Republicans were simply looking for a fight.
"The reason they're criticizing President Obama is because they want a partisan issue," Reid said. "This is not a partisan issue. Republican presidents going back to Dwight Eisenhower have used executive action to fix immigration, so why would this be such an issue with the Republicans? They're looking for an excuse–an excuse not to help people who are so deserving."
Before it's here, it's on the Bloomberg Terminal.
LEARN MORE