Obama, McConnell, And a Bottle of Bourbon
"Saturday Night Live" imagines what would happen if the president and incoming Senate majority leader really did have a drink together.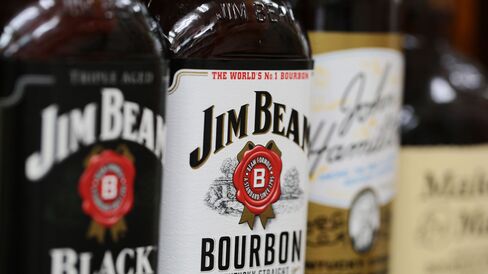 Saturday Night Live's cold open over the weekend imagined a so-called bourbon summit between President Barack Obama and soon-to-be Senate Majority Leader Mitch McConnell. The scene was inspired by Obama's remarks following the midterm elections, saying he'd enjoy bonding with he Kentucky senator over a bit of his state's tipple.
The SNL sketch tracks the president (Jay Pharoah) and McConnell (Taran Killam) over the course of the summit, moving from the giggly to the weepy stage of drunkenness. "You guys are so mean to me," the president wails.
The two reconcile their differences and the sketch ends as many alcohol-fueled evenings do–with pizza.
http://www.hulu.com/watch/714481
Before it's here, it's on the Bloomberg Terminal.
LEARN MORE