Why 2014 Wasn't the Year of the Gay Republican
Three gay Republicans ran for Congress this year, and they all were defeated.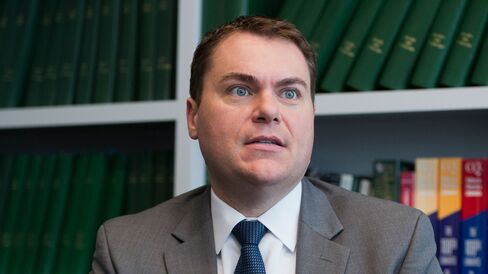 This was supposed to be the year of the gay Republican. In the summer, as the party looked poised for breakthroughs, reporters pointed klieg lights at the three men who promised to be the first openly gay elected GOP members of Congress. (Former Wisconsin Representative Steve Gundersen and former Arizona Representative Jim Kolbe came out of the closet after being elected.) There was Dan Innis, the hotel owner running for a swing seat in New Hampshire; Richard Tisei, the former state senator running against a scandal-plagued Massachusetts Democrat; Carl DeMaio, the near-miss San Diego mayoral candidate running against a first-time, 2012 wave Democrat.
"The fact that the three of us can run for Congress as serious candidates says an awful lot about where we are today as a party," Innis told Wes Lowery this summer.
None of these three men will be in the next Congress. Innis lost his primary to former Representative Frank Guinta, who narrowly defeated Democratic Representative Carol Shea-Porter. Tisei lost his presumed opponent, Representative John Tierney, in a September Democratic party; the Republican went on to lose by 14 points to Seth Moulton after coming within a single point of Tierney in 2012. This weekend, late-counted absentee ballots brought down DeMaio, who lost to Representative Scott Peters by nearly 5,000 votes.
That timing was just fine for Democrats–DeMaio was the "breakthrough" candidate who annoyed them the most. Local news polls showed him narrowly leading Peters for much of the fall. In the final weeks of the campaign, DeMaio kept getting hit with sexual harassment allegations and e-mail leaks. On Oct. 20, San Diego City Beat obtained a leak e-mail sent by DeMaio to staffers, which portrayed Peters's deputy campaign manager, Kate Lyon, as an obese woman masticating a chicken nugget. No one enjoyed the DeMaio defeat quite like her:
https://twitter.com/katealyon/status/530886461009063936
DeMaio was also the main target of the National Organization for Marriage, which ran a rear-guard campaign to beat gay Republicans. "If Carl DeMaio is elected," wrote NOM president Brian Brown in an 11th-hour email to supporters, "we're going to have someone in Washington with a platform the tear our beliefs to shreds. Nobody in the media is going to care about his position on pension reform, they're going to give him a national platform to campaign against marriage and life. He will be featured on all the national news shows and will be featured by the leftist media as a 'new Republican' to be role model for young people. We have one chance to stop this, and it's right now."
NOM was not wrong. DeMaio had been the first candidate, of either party, to show his same-sex partner in a TV ad. (It was a blink-and-miss-it shot from a parade photo, but still.) "There is segment of the Republican Party that just refuses to evolve culturally, and they are holding the party back," says Jimmy LaSalvia, the co-founder of the pro-gay GOProud, which he left at the start of 2014. (The group later became defunct.) They are so committed to holding the party back that they actively opposed and spent money to keep DeMaio and Tisei from winning winnable races."
LaSalvia pointed me to the 2014 exit polls. There'd been plenty of chin-stroking about how Republicans increased their vote share from black voters, Hispanic voters, and (most dramatically) Asian voters. But in 2012, "when GOProud was rocking and running ads on behalf of Republicans," the GOP got 31 percent of the gay vote. This year, the share fell to 24 percent.
"The RNC established offices to reach out to African Americans, Asians, Hispanics, women, Jewish voters, etc," LaSalvia said, "but because of the fear of backlash from the out-of-touch anti-gay wing of the party, they did not hire LGBT outreach workers. The DNC has had an LGBT director for decades. That's a fact that's not lost on the gay community, which is why many of the national gay organizations refused to endorse the gay GOP candidates. The gay community simply wasn't engaged to support their own."
Before it's here, it's on the Bloomberg Terminal.
LEARN MORE