Your 2014 Election Night Viewer's Guide, Hour by Hour
Here's when we'll know more than we know right now.
If you're reading this, you're likely one of the few Americans who actually cares about the midterm elections. Congratulations! (But why aren't you watching our live broadcast?)
Consider this the casual viewer's guide to election night, a combination of practical knowledge (when the polls close in each states) and fun facts you can drop at cocktail parties to seem informed.
7:00 p.m. EST: And we're off!
We're not going to know the results of any competitive races for a few hours, which means nothing exciting is happening just yet. If you're committed to seeing this through to the end, then you could be up for another six hours, at least, so take it slow.
GEORGIA: Here, members of several political dynasties are facing off for the Senate and the governorship. Democrat Michelle Nunn (daughter of former Georgia Senator Sam Nunn) and Republican David Perdue (cousin of former Georgia Governor Sonny Perdue) are in a close race for the state's open Senate seat, while Democrat Jason Carter (grandson of former President Jimmy Carter) is up against against incumbent Republican Nathan Deal (N/A).
Real Clear Politics rates the gubernatorial race a toss up, though Deal has maintained a small lead in the last several polls. The Senate race is more exciting, but it doesn't look like either candidate will win the 50 percent of the vote need to avoid a run off. In that case, we won't know who Georgia's new senator is until Jan. 6.
KENTUCKY: The last ballots have also been cast in Kentucky, though some poll places (on the eastern side of the state) closed earlier. In 2010, networks and the AP were calling the race for Republican Rand Paul just after 7 p.m. But while Paul won by nearly 12 points, the race between Democrat Alison Lundergan Grimes and Republican Senator Mitch McConnell is (slightly) closer.
VIRGINIA: Republican Ed Gillespie is likely to lose to incumbent Democratic Senator Mark Warner. But some conservative pundits are arguing that Gillespie is closing the gap, since a recent poll showed him losing by 7 points instead of 12. Never say never.
7:30 p.m. EST
North Carolina is another tied race, as well as the most expensive Senate race in history, with Democratic Senator Kay Hagan fighting for re-election against Republican state House Speaker Thom Tillis. Also competing is Sean Haugh, the pizza delivery man who inspired the ridiculous "Get Haugh, Get High" ad from conservatives looking to steal the youthful pothead vote from Hagan.
https://www.youtube.com/watch?v=7g1WGNSh4oY
8:00 p.m. EST: Bellwether time!
NEW HAMPSHIRE: Massachusetts's former Republican senator, Scott Brown, challenged the state's current Democratic senator, Jeanne Shaheen. The Granite State is being called the "bellwether" for the rest of the country, so expect the party of the winner to be especially excited.
CONNECTICUT, FLORIDA, ILLINOIS, MAINE, MARYLAND, and MASSACHUSETTS: Polls will close in these six states with gubernatorial races. In Massachusetts, Democrat Martha "Chokeley" Coakley, sometimes called the worst candidate in the country, seems set to lose. Some have argued that Coakley isn't as bad a candidate this year as she was in 2010—when she lost against Brown in Massachusetts's special election—despite the media coverage. But her opponent Republican Charlie Baker was the first Republican to be endorsed by the Boston Globe in 20 years.
In Florida, voters were faced with two unpopular candidates and asked to pick the guy they dislike the least to be their next governor. This race also brought us one of the more bizarre moments in debate history: fan-gate.
http://www.youtube.com/watch?v=P70bDfF4hyM
If you're interested in health care policy you should pay close attention to Maine's gubernatorial race. If Democratic challenger Michael Michaud beats Republican Governor Paul LePage, he could expand Medicaid to 70,000 Mainers.
8:30 p.m. EST
Polls close in Arkansas, where Republicans are likely to win a Senate seat and the governor's house. Things haven't been going well for Democratic Senator Mark Pryor, son of former Arkansas senator and governor David Pryor. Despite hitting his opponent, Republican Representative Tom Cotton, on his votes against the farm bill and disaster aid, Cotton has successfully linked him to President Barack Obama and Obamacare. A Cotton win would show a continued trend to the right for Arkansas, the last Democratic refuge in a red South.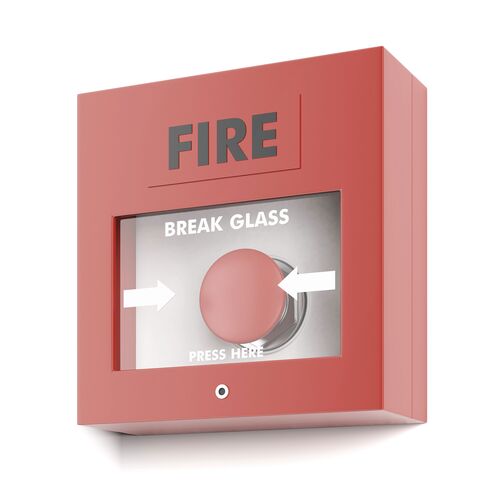 9:00 p.m. EST: Seriously drop everything right now and turn on a TV
COLORADO: First, turn to this highly competitive Senate race between Democratic incumbent Mark Udall and Republican Representative Cory Gardner. All voters received ballots in the mail for this election, and most of them may be counted and reported shortly after 9 p.m.
LOUISIANA: Watch for the vote percentages that Democratic Senator Mary Landrieu and Republican Representative Bill Cassidy receive in a first-round race that surely won't produce an outright majority-vote winner. Landrieu may well run first on Tuesday, though her vote share will be smaller than the combined vote for Cassidy and the race's other Republican, Tea Party-aligned Col. Rob Maness, who has participated in the candidate debates and could win about 10 percent of the vote.
LOUISIANA, PART II: The most entertaining race in the state is actually in the northeastern 5th congressional district, "Kissing Congressman" Vance McAllister, who announced he would retire and later reversed the decision, is trying to advance to a runoff.
KANSAS: The vast majority of polls close at 8 p.m. eastern time, though the four counties are in the mountain time zone finish voting at 9 p.m. Republicans have won 29 Senate elections in a row, the longest such active streak in the nation, according to Eric Ostermeier's Smart Politics. Four-term Republican Pat Roberts is in danger of losing his seat to Greg Orman, a wealthy independent businessman who is corralling the anti-Roberts vote in the absence of a Democrat in the race.
WISCONSIN: If Gov. Scott Walker prevails, it would be his third victory in four years, including his thwarting of a recall effort in 2012. A third straight win in the purplish-blue state would keep him in the conversation as a future candidate for president or vice president. The Democratic nominee, Mary Burke, would be hailed by her party as a giant-killer if she unseats Walker. A Burke win would also address a deficiency of female Democratic governors: at the moment, Maggie Hassan of New Hampshire is the only one, compared with four female Republican governors. Who knows, maybe the race will come down to crucial Waukesha County.
10:00 p.m. EST
SOUTH DAKOTA: Republican ex-Governor Mike Rounds is expected to win the seat of retiring Democrat Tim Johnson. The national party committees intervened late in the race. Rounds may win the four-candidate race with less than a majority of the vote, but a win is a win, and he'll bring Republicans closer to their magic number of six Senate seats.
MONTANA: There are two states with Democratic-held Senate seats that could fall to the Republicans. The gimme putt for Republicans is Montana, where Democratic Senator John Walsh didn't stand for election after a plagiarism scandal. Republican Representative Steve Daines will win the election.
IOWA: And things look favorable for the GOP in Iowa, where state senator Joni Ernst opened up a seven-point lead over Bruce Braley in a Des Moines Register poll released Saturday. The race is closer in an average of all polls. Ernst would become the first woman to serve in the Senate from Iowa, which also has never elected a woman to the House. Only three other states have never sent a woman to Congress: Mississippi, Delaware and Vermont.
11:00 p.m. EST
CALIFORNIA: The governor's race is interesting because Democrat Jerry Brown, at 76 the nation's oldest governor, will easily win a fourth term four decades after winning his first. There are several House Democrats first elected in 2012 who have tough re-election contests. One of them is Democrat Ami Bera, who's up against former Republican congressman Doug Ose in a district near Sacramento. Republicans are desperate for some wins in staunchly Democratic California. In a San Diego-area district, Democrat Scott Peters faces Republican Carl DeMaio, a former city councilman who's openly gay.
Midnight and after...
Look for results in Alaska to begin coming in around 1 a.m. eastern time, state election officials say. There won't be an early winner called in the contest between Democratic Senator Mark Begich and Republican challenger Dan Sullivan. Counting the ballots is a time-consuming process in a state more than twice as big as Texas. A big question: will control of the Senate have been decided by then?
Enjoy this article? Don't forget to follow @BPolitics on Twitter and like Bloomberg Politics on Facebook
Before it's here, it's on the Bloomberg Terminal.
LEARN MORE