This Is What Happens When Two Poll Workers Show up Late
Officials had to retrieve ballots from a poll worker's home.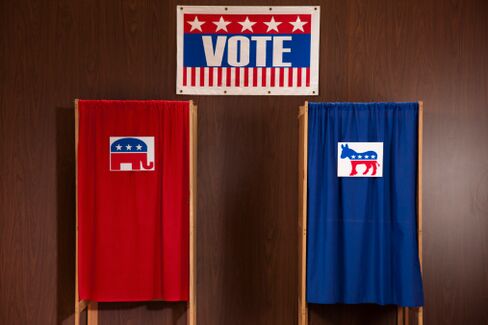 Good help is hard to find. Because two South Dakota workers did not deliver their ballots to polling places on time, the state decided to delay releasing election results by an hour.
State law requires that polling places stay open for 12 hours, the Argus Leader reported, and voting did not get underway until 9 a.m. at the affected locations. As a result, South Dakota Secretary of State Jason Gant took to Twitter to announce that the state would not reveal election results until 10 p.m. Eastern time.
https://twitter.com/SOSGant/status/529684783430139904
Gant said that officials were forced to go to the home of one of the poll workers to fetch the missing ballots, KDLT reported. The Pine Ridge Indian Reservation is located in Shannon County, and Democrats have worked hard to mobilize the Native American vote.
Before it's here, it's on the Bloomberg Terminal.
LEARN MORE