A Bush Boomlet Sparked by the Family
Once thought to be his biggest hurdle, Jeb Bush's family appears to be lifting roadblocks to a 2016 run.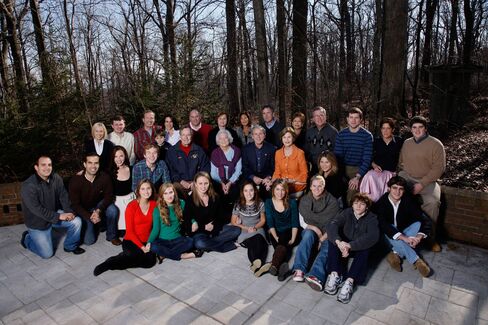 Election Day marks the unofficial start of the race for 2016 (even though most serious potential candidates have been gearing up for months.) Everyone who is anyone in the political sphere has committed to making a decision sometime after November 4, either later this year or early in 2015. If last week was Senator Rand Paul's moment (see: Norquist, Grover's gushing praise), this week already is starting to trend heavily towards Jeb Bush.

It started Sunday, when his son, George P. Bush, said in an interview with ABC's Jonathan Karl that his father is "more than likely" to jump into the race in 2016. (See my colleague Greg Giroux's recap here.) Then this morning, the New York Times hit with a front-page story about the Bush family coalescing behind a run for the former Florida governor. As Peter Baker, the premier chronicler of all things George W. Bush, writes in the piece, the family–long considered the biggest roadblock to a run– looks like it's falling into line:


Within the family, the top cheerleaders have been George H.W. Bush and George W. Bush, both of whom know something about running for president, and both of whom have an interest in perpetuating, if not redeeming, the family legacy. Barbara Bush, the former first lady and Jeb Bush's mother, is unconvinced, according to people close to the family, but has been persuaded to stop saying it so publicly. George P. Bush, his other son, who is running for Texas land commissioner, has been supportive of what he calls a likely run.
The thinking has always been that it will all come down to family. Indeed, Baker makes clear that the vaunted Bush fundraising network is ready to roll as soon as the green light is given. Here's a rundown of the positions the family has staked out in recent months: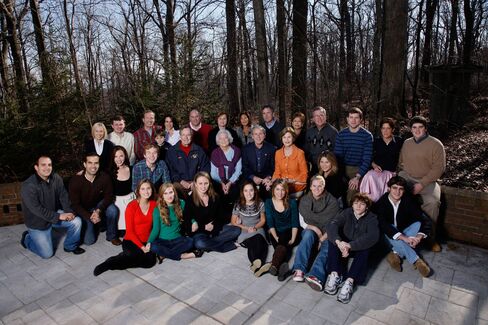 President George H. W. Bush
"If it were up to his father, he would be a candidate." - Jim McGrath, a spokesman for the former president, told Baker for Monday's story.
Barbara Bush
"I would hope that someone else would run, although there's no question in my mind that Jeb is the best qualified person to run for president, but I hope he won't." -- from a C-Span interview in January.


https://www.youtube.com/watch?v=62RG4VNgGdM

President George W. Bush
"I, of course, was pushing him to run for president." - from a television interview with Fox News earlier this month.
George P. Bush:
"I think it's more than likely, that he's giving this a serious thought and moving forward."


https://www.youtube.com/watch?v=4y4t3fYUZTQ

Columba Bush
Jeb Bush Jr. told Baker that his mother, thought to be the biggest hurdle to a run, "has given her assent."
Jeb Bush Jr.
"The family, we're geared up either way," Bush told Baker.
And finally ... Jeb Bush
"Governor Bush has not yet made a decision on whether or not he will run in 2016." Bush's spokeswoman, Kristy Campbell, in a Monday morning statement to NBC News.
Before it's here, it's on the Bloomberg Terminal.
LEARN MORE