Joni Ernst's Campaign Returns to the Trough
The Iowa Republican says she's eager to get to that dirty, stinking mess in Washington.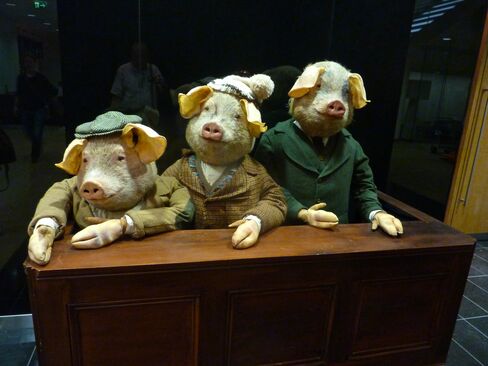 Iowa's Republican U.S. Senate nominee, Joni Ernst, is calling in the swine, donning her familiar flannel shirt and black vest as she returns to the pigsty that helped her separate from the pack in her primary race earlier this year.
Locked in a tight race with Democratic candidate Bruce Braley — a new Monmouth University Poll shows Ernst up 47 percent to 46 percent — the state senator from Red Oak is out with spot that once again relies on pig metaphors to relay her campaign message.
https://www.youtube.com/watch?v=oWXQ3IY8RvY
"It's a mess. Dirty, noisy, and it stinks," Ernst says as pigs root for food around her. "Not this lot. I'm talking about the one in Washington."
In her breakthrough ad, Ernst told viewers she "grew up castrating hogs on an Iowa farm." "So when I get to Washington, I'll know how to cut pork."
Before it's here, it's on the Bloomberg Terminal.
LEARN MORE