Larry Lessig's PAC is Putting Even More Money into South Dakota
The "super PAC to end super PACs" is betting heavily on Rick Weiland.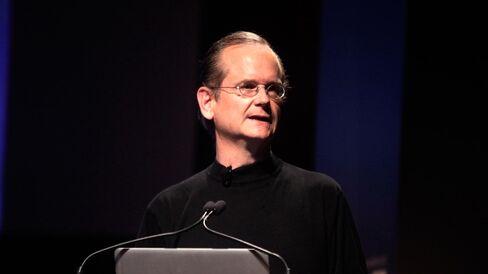 It's been just a week and change since Larry Lessig's Mayday PAC announced a $1 million commitment to South Dakota, and roiled the state by turning a sleeper race into a potential upset. Democrats had written it off; Republicans had mocked Democrats for even pretending they could play there. But as of Wednesday, when I left the state, both party committees were slinging TV ads onto the air.
Mayday is responding with even more money. As of this morning it's upping its investment from $1 million to $1.25 million, and adding this ad to rotation:
The straight-to-camera testimonial should be familiar to anyone who watches Mayday and its South Dakota partner, the Progressive Change Campaign Committee. As Noam Scheiber explained last week, "PCCC insists on ads featuring local voters — often Republicans — which it unearths from its list of nearly one million members, distributed across every congressional district in the country." It supplements this with direct outreach to its members, which MoveOn is also doing in South Dakota, in a race that's unlikely to see more than 350,000 total votes cast.
In other campaign ad news, Jim Geraghty points to a fresh offering from Conservative War Chest. "Is this ad over the top?" he asks. I will answer: Yes. Conservative War Chest specializes in/only produces 60-second spots that make a thundering, comprehensive case against all of liberalism as pounding, Hans Zimmer-esque music rages across the soundtrack. In this spot, aimed at Colorado Hispanics, voters are told that "when Dick Durbin called our soldiers Nazis, Mark Udall did not demand his resignation." Do voters remember the moment, nine years ago, when Durbin compared reported abuses in Gitmo to the work of Pol Pot and the Nazis? Do they realize Udall was just a congressman, three years from his Senate race, when this happened? Do they know who Durbin is? Here we see two very different theories of messaging and mobilization.
Before it's here, it's on the Bloomberg Terminal.
LEARN MORE