House Democrats Call in Cavalry
House Democrats are looking to limit their political losses in 2014 – and ahead to 2016.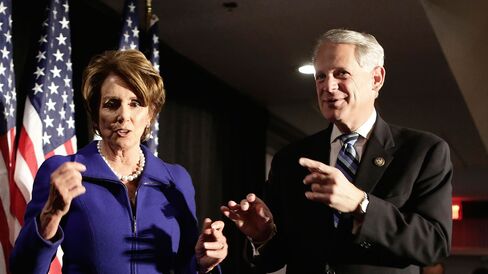 Representative Steve Israel practiced a bit of political Morse Code Wednesday morning.

He leads the campaign arm of House Democrats and is barred by campaign finance laws from directly influencing the spending decisions of outside groups like super PACs. The New York congressman is permitted, though, to publicly express his frustration that they're not doing more to independently aid his party's candidates in the November 4 election – and to muse that 20 days is still plenty of time for them to intervene.
Israel did just that at a political briefing in Washington, saying his party is focused on rescuing vulnerable incumbents facing "headwinds" in the midterm election.
"When you've got 32 races within 6 points and you are making tactical and strategic decisions to shore up incumbents, it is frustrating that the cavalry that has always been there doesn't seem to be there," Israel said. "My point is that we still have 20 days, and that's an eternity for outside groups to mount up the cavalry and get up to the hill."
The White House's party usually loses ground in Congress in midterm elections, and President Barack Obama's 40-ish approval rating is a drag on Democratic candidates. With Republicans favored to expand their House majority, the outside money has focused on the Senate, where Democrats are laboring to defend their 55-45 majority.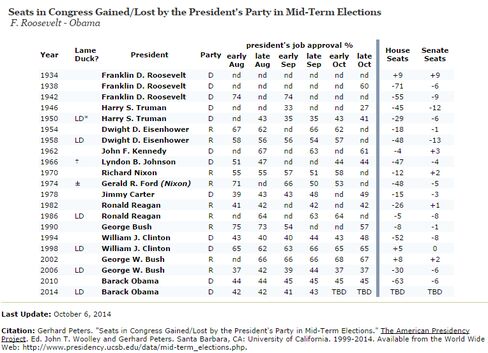 The Democratic Congressional Campaign Committee's spending underscores a very defensive posture: in a campaign-finance filing Tuesday disclosing $6.8 million more spending in 29 districts, 75 percent of the total was aimed at 19 districts that Democrats presently hold:
https://twitter.com/greggiroux/status/522213390295789568
"There is no question that the environment is tough, the terrain is difficult, but there's also a sense of unpredictability when you go race by race," Israel said.
By a margin of 46 percent to 44 percent, likely voters prefer a Republican-controlled Congress to a Democratic-controlled Congress, according to a NBC News/Wall Street Journal survey conducted October 8-12. Just 36 of the 435 House elections are highly competitive, according to the nonpartisan Cook Political Report's latest rankings.
Israel declined to make any predictions about the midterms. But he's clearly more optimistic about 2016, when an open-seat presidential election will draw more voter participation and a more diverse electorate.
"No question that we are facing headwinds now, but I really do believe that Republicans are going to be facing strong headwinds in 2016," Israel said. The DCCC, he said, has focused on building a political infrastructure "that will thrive and prosper in a 2016 environment, when Democrats have a strong wind at their backs, not in their faces."
Gary Jacobson, a House elections expert and political scientist at the University of California at San Diego, suggested at an American Political Science Association conference in August that House Democrats' only path to a majority this decade could come in the 2018 midterms – if Republicans won the White House in 2016 and then antagonized voters.
Before it's here, it's on the Bloomberg Terminal.
LEARN MORE