South Dakota Upstart Pushes Independence, and Poetry
"In the new Senate an independent can be very powerful," Larry Pressler says.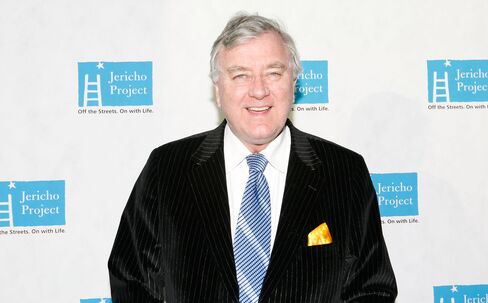 To hear independent Senate candidate Larry Pressler tell it, the former-Republican-turned-Obama-ally doesn't owe either party a thing. In an interview with "With All Due Respect" on Monday, Pressler argued that his independence at a time of political gridlock would serve his state well.
"I think we need to elect more independents to the Senate," Pressler said. "It appears we'll have one coming from Kansas, maybe. We have two independents there now. That would be four, maybe that's enough for a small caucus. But we need to change the United States Senate, and I want to be a powerful independent voice for South Dakota, and in the new Senate an independent can be very powerful."
By his own accounting, Pressler has spent just $160,000 to get elected, far less than what Republican Mike Rounds and Democrat Rick Weiland have poured into the race to fill retiring Democratic Senator Tim Johnson's seat. Yet a recent SurveyUSA poll shows Pressler, who served as a Republican senator for 12 years, trailing Rounds by just three points. He leads Weiland by four.
That surprising finding has sent Republicans into high gear to try and cast Pressler as an Obama supporter who will, like Kansas independent Greg Orman, caucus with Democrats if elected. Writing at the National Review, Andrew Johnson put starkly:
Larry Pressler has had "Republican" and "independent" next to his name, and he may add "Democrat" if given the chance.
A new Rounds ad links Pressler, Weiland, and Obama in virtually every sentence, claiming that the two candidates "want to raise taxes," "support Obamacare," and "oppose building the Keystone Pipeline."
https://www.youtube.com/watch?v=y--ef6lBxTg&list=PLqq4LnWs3olWvBelRnbPsgGJOtnksj3uL&index=1
Perhaps that's why Pressler spent so much time on Monday putting distance between himself and the president. When asked by Mark Halperin, managing editor of Bloomberg Politics, whether he approved of how Obama was handling the fight against ISIS, Pressler was resolute, though not in a way that would make many Republicans happy.
"I disapprove, because it's ill-defined," Pressler said. "I am against sending the weapons into Syria. I would support brief bombings, but also the use of anything we've got, drones or lethal weapons to accomplish what our goals are, but we should not go into endless war. I feel the military-industrial state has got us in a state if endless war and it drags on and on. I am opposed to getting involved in foreign civil wars. I'm not an isolationist. I would say my thinking is maybe more libertarian in that area."
Indeed, Pressler's campaign has been full of surprises, as when the independent read four poems at a campaign stop at Botski's Restaurant on Sunday. A member of the Badger Clark Poetry Society, Pressler's love of poetry is so deep, in fact, that it has made its way into a list of campaign pledges.
"We need to have a poet laureate in Washington, D.C., from South Dakota," Pressler said last month. "Usually that honor goes to an East Coast poet. But if I'm sent back to the Senate, I'm going to urge that we have a poet laureate from South Dakota."
Before it's here, it's on the Bloomberg Terminal.
LEARN MORE