Obama Channels 'Conscious Uncoupling' to Give Democrats Their Space
Can the president take some political tips from fundraiser host Gwyneth Paltrow's vision of modern divorce?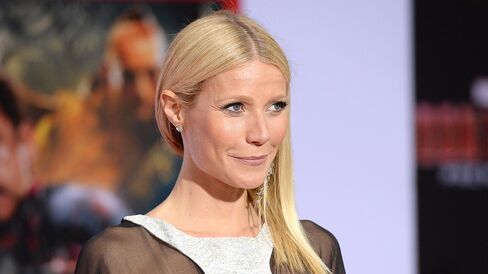 Can President Barack Obama take some political tips from Gwyneth Paltrow's vision of modern divorce?
The actress and lifestyle guru who introduced the world to "conscious uncoupling" when she and her rocker husband announced their split earlier this year hosted a fundraiser Thursday night for Democrats with Obama as the featured speaker. "It's a critical time for Democrats," Paltrow said.
Obama celebrated his own 22nd wedding anniversary last week. But he's going through an estrangement of sorts with another important partnership -- his relationship with fellow Democrats -- and having to learn how they can still support each other even if things have to be different now.
Like the spurned spouse who fears being relegated to check-writing and weekends with the kids, Obama is learning in these dog days of his second term just how eager Democrats in close Senate contests are to take his money while they keep him at arm's length in favor of surrogates like his wife or Bill or Hillary Clinton.
Obama's still getting plenty of work headlining fundraisers in solid blue states like New York or California, tied to the party rather than individual candidates.
The Paltrow event featured a reception for 200 donors with tickets starting at $1,000 and a private dinner for 50 donors paying $15,000 and up. He's also traveling to San Francisco to speak Friday at a Democratic National Committee reception for 200 backers paying $500 and up, and Saturday at a private roundtable for 25 donors paying up to $32,400 each, at the home of Zynga co-founder Mark Pincus and his wife Ali, co-founder of online home furnishings site One Kings Lane.
The president is also trying to highlight his administration's efforts for constituencies where his approval rating is still good or at least not bad -- blacks, Hispanics, women and young people. His press secretary, Josh Earnest, promoted the California trip with a reference to "Bill and Ted's Excellent Adventure." And before Obama arrived at Paltrow's he held a town-hall meeting with young entrepreneurs where he dreamed aloud of staying relevant post-presidency while wearing sweatpants and baseball cap.
At Paltrow's, he drew wild applause for highlighting policies favored by the Hollywood crowd even if their income bracket made them personally irrelevant: expanded access to affordable health care, a higher federal minimum wage and equal pay for women.
In the backyard of her French country compound off a canyon road in Los Angeles, with children Moses and Apple at her side, Paltrow told 200 guests including actress Julia Roberts that when it comes to Obama, "it would be wonderful if we were able to give this man all of the power that he needs to pass the things that he needs." She also made the president blush when she told him, "You're so handsome that I can't speak properly!"
Obama last week had balked at the state of the upcoming midterm elections, saying in a speech that while his name isn't on the ballot in November, his policies will be. Democrats cringed.
This week, he decided to take things in stride and accept Democrats' need for their distance. "Democrats have many good qualities, but a congenital disease is, A, we get depressed too easily and, B, we're terrible at paying attention to midterm elections," he said.
Nestled by Paltrow's dramatic French doors, trimmed pepper plants, outdoor fireplace, small-batch liquors, passed hors d'oeuvres and children's rock-climbing wall, in the bosom of an audience that still adored him, the president tweaked his line about the ballot so that the elections were no longer a referendum on him.
"My name's not on the ballot," he said. What is, he said, is "Our values, our ideals."
Before it's here, it's on the Bloomberg Terminal.
LEARN MORE