Scott Brown Aims For One-Two Punch
The Republican releases two new ads attacking Democratic Senator Jeanne Shaheen.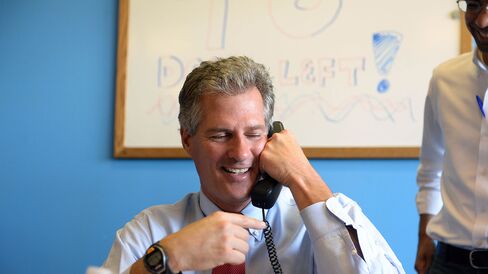 New week. New ads. New Hampshire.
Granite State senate candidate Scott Brown is debuting two spots today, both attacking Democratic incumbent Jeanne Shaheen for supporting legislation favored by President Barack Obama. The 30-second spots offer a new campaign slogan: "Jeanne Shaheen, standing with Obama, not New Hampshire." Expect to hear something similar from Brown Monday when he debates Shaheen for the first time in North Conway.

There's data behind Brown's strategy: A recent survey showed 50 percent of New Hampshire respondents disapprove of Obama's performance. That includes 43 percent who "highly disapprove" of how the president is doing his job. A mere 20 percent "highly" approve, the poll by New England College in Henniker showed.

One spot slams Shaheen for failing to understand the threat posed by the Islamic State, a theme he's hit before. The other is a new take on Brown's line that Shaheen has voted with the president "99 percent of the time."

See the ads below:
Islamic State spot:
http://www.youtube.com/watch?v=sM6iFb2yJbI&feature=youtu.be

99 percent spot:
http://www.youtube.com/watch?v=4lLRvkLxkwE&feature=youtu.be
Shaheen has dominated the airwaves in the race, so far — putting up more than 1,400 spots on network TV since Brown won the Sept. 9 primary, Kantar Media's CMAG data shows. He's had 900 spots airing in that time frame.
Her most recent ad focuses on the work she's done for that state, including saving jobs at a local shipyard, opening a prison, rebuilding a bridge and keeping a veteran's center running. The spot also includes a person complimenting her for working with Republicans — a counter to Brown's attempts to tie her to the president.
Shaheen's new spot:
https://www.youtube.com/watch?v=je3b7C1bUQo
Before it's here, it's on the Bloomberg Terminal.
LEARN MORE