Republicans Begin to Seize Terrorism in Midterm Ads
Smelling opportunity, Republicans launch ads against Democrats.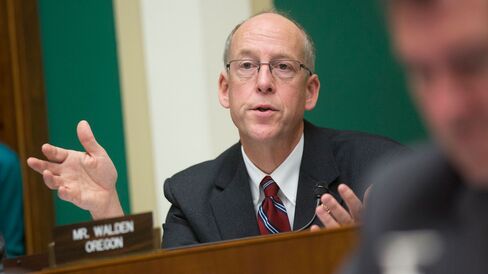 The past few election cycles — in House races in particular — foreign policy may as well have not existed. Domestic issues, from a lagging economy and exploding debt to healthcare and the state of entitlement programs, have been center stage in campaign ads and speeches.
But the rise of the Islamic State, combined with poll numbers that have tagged President Barack Obama with his lowest approval rating on foreign policy since he set foot into office, have created an opportunity that House Republicans are trying to seize.
The National Republican Congressional Committee — the party's top House campaign arm — launched ads targeting four Democrats. To watch them, you might think they were cut straight from the 2002 and 2004 campaign cycles.
With names like "Risk," "Danger,'' and "Passports for Terrorists,'' the spots try to paint Democrats as soft or uncaring when it comes to terrorism.
The reason? It's really is all about the polling. A New York Times/CBS poll released this week showed Obama's approval rating on foreign policy at an all-time low of 34 percent. Fifty-two percent of voters though Republicans were better at dealing with terrorism. Internal polls around the country have long shown that the issue of veterans care — which burned brightly for all of about two weeks in Washington — has resonated. It appears foreign policy is now doing the same. (One of the NRCC spots — an attack on Minnesota Democrat Rick Nolan — combines the two topics.)
The new salvo is quite the shift from the 2012 presidential campaign, when foreign policy was considered one area where Mitt Romney, the Republican candidate, could not and would not challenge Obama.
"That points to a real, real concern for all," NRCC Chairman Greg Walden, an Oregon Republican, said of the poll numbers at a Christian Science Monitor breakfast this morning. And that's exactly why the NRCC is cutting ads.
Before it's here, it's on the Bloomberg Terminal.
LEARN MORE