Fine Dining's Not Dead Yet and Gabriel Kreuther Has Proof
A chic comeback in midtown for a French chef who knows luxury.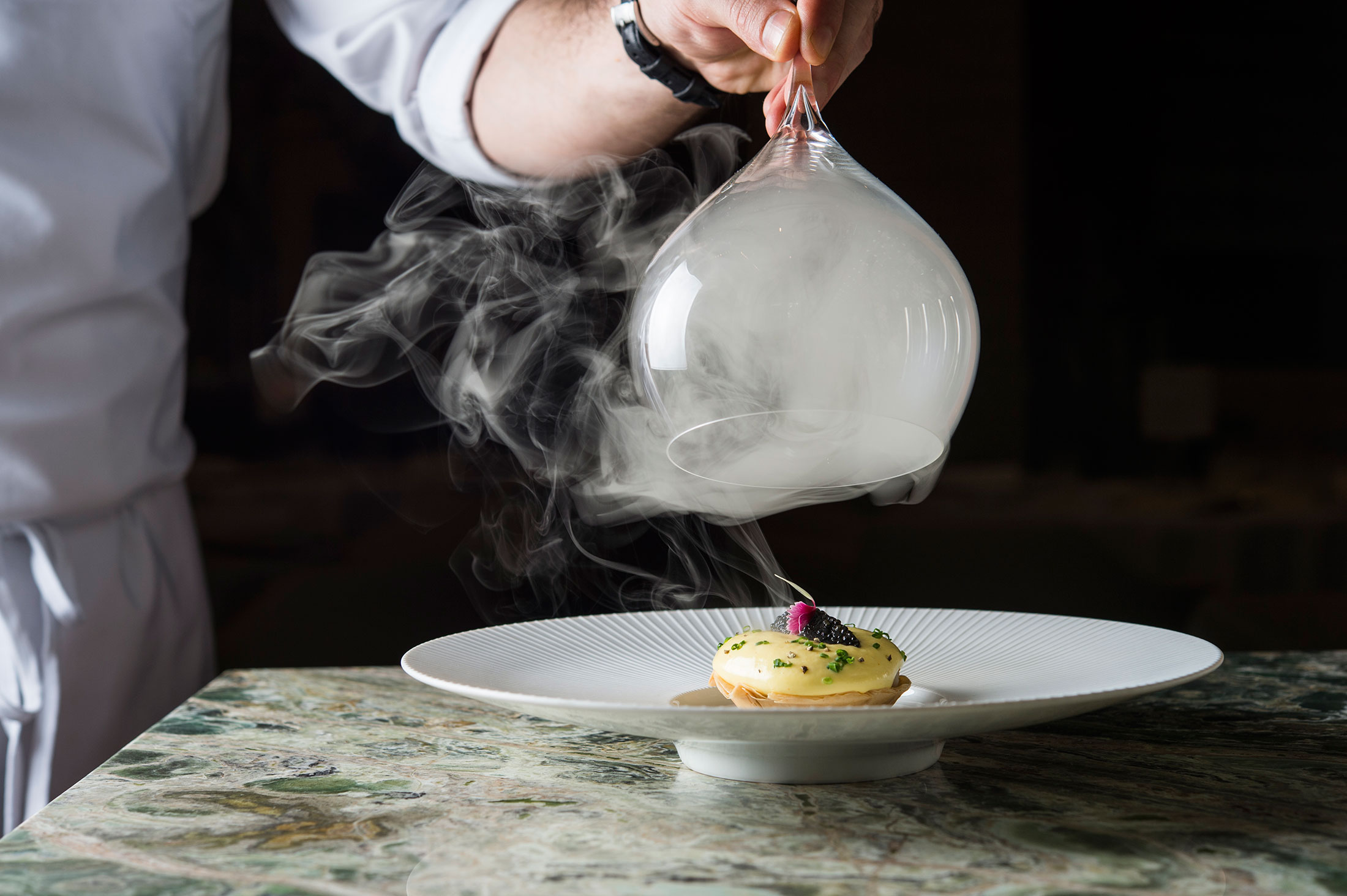 Photographer: Evan Sung/Bloomberg
There's no rest for the crumber, a waiter with the Sisyphean task of sweeping a tiny silver box across every table in the room. That's because there are three rounds of bread service throughout your meal at Gabriel Kreuther, newly opened on the edge of Manhattan's Bryant Park in midtown. First a savory kugelhopf, as tall and light as an angel food cake, to smear with a loose fromage blanc, and later a couple of different kinds of fine, crusty baguettes. You make a mess. The mess disappears. And so on.
This isn't super-cool fine dining packaged for old millennials, but the grander and now much rarer stuff whose die-hard fans have never really cared if it were trendy or affordable. Maybe that's because the upsides to this style can be serious comfort, constant attention, and carefully orchestrated pleasures: Beyond the glass of the open kitchen, Marc Aumont, Kreuther's pastry chef, is making sure each one of those breads comes out just warm enough to melt the butter.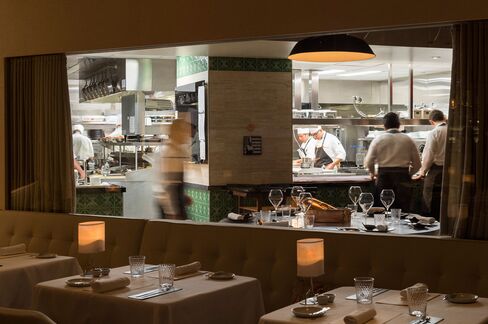 Photographer: Evan Sung/Bloomberg
The food can be wonderful. Cabbage leaves have yet to be invited to a more glamorous party than Kreuther's sturgeon and sauerkraut tart with a crisp, golden pastry, heaped with a fluffy warm mousseline and caviar. Kreuther served this number at The Modern inside MoMA, where he was previously the chef for a decade, so it may be familiar. But now it's part of a more deluxe 15-course tasting menu.
The chef, whose background is in serious European fine dining, and who was raised in Alsace, the region of France bordering Switzerland and Germany, has included Alsatian touches all over the menu (including fantastic wine pairings from the area on Emilie Perrier's list)—but Kreuther is just as confident pulling in, say, jalapeño or candied pumpkin seeds. In his langoustine tartare, under a sugary crisp, the chef hides salty fish roe and pockets of finger lime that pop as brightly as caviar. The langoustine meat is cool, raw, sticky. It is, like many of the dishes, also hot with pieces of cracked black pepper.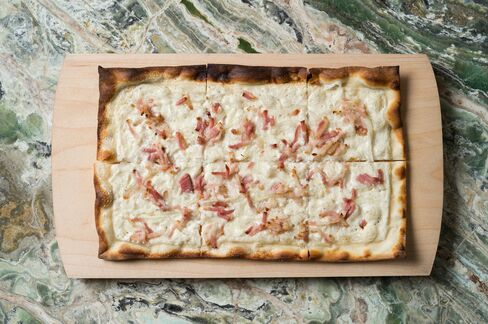 Photographer: Evan Sung/Bloomberg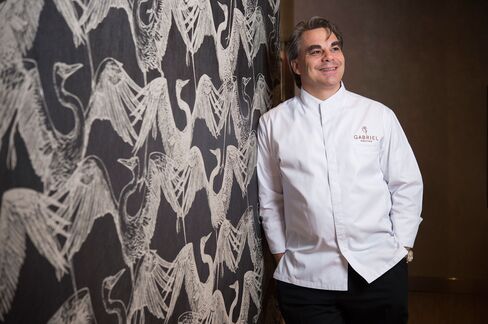 There are a few plates that might be considered over-accessorized in an era that values the cleaner, simpler presentations that evolved out of smaller kitchens (with smaller teams that rejected so much of the intricacy that once defined fine dining). But Kreuther, with a team of 28 cooks, can afford to get fussy with technique, to show off a bit, and he does. In doing so, he reminds us why this particularly luxurious style of fine dining is worth paying attention to, and how it can mesmerize and transport the diner.
The duck, served as a sausage from the thigh meat as well as a rare piece of breast, comes with a maze of tender, spinach-filled fleischschnecke (a coil of fresh pasta), and two Marcona almonds standing to attention in a bit of almond purée. It's garnished with duck skin cut into a perfect, pointy-edged trapezoid, red cabbage, and pomegranate seeds. It's delightfully over-the-top, and it made me realize that while some restaurants want it to look easy, at Gabriel Kreuther you're meant to consider all the hands, all the work, all the time that went into what's in front of you.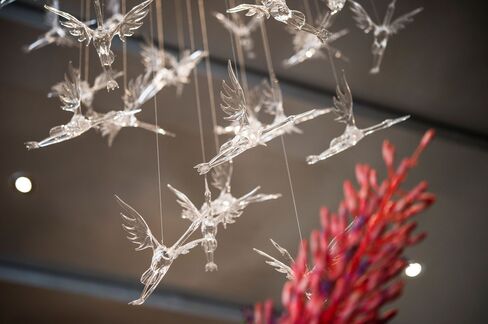 For a while, Kreuther's reservation process was to e-mail the restaurant and just wait around for a reply, but they have since put seats up on OpenTable, where you can get in on short notice, at least at 5:30 or 6 p.m. This sounds terrible, I know, but consider this: If you dine at 6, you may catch a glance of fashion icon Iris Apfel moving slowly through the room in loud floral chiffon and so many bangles, with an exceptionally fluffy black boa across her shoulders, meeting her friends for dinner.
At The Modern, Kreuther taught many New Yorkers how to enjoy a thin, crisp tarte flambée, that simple pizza-like snack from his home region of Alsace, covered in crème fraîche and ham and threads of not-too-caramelized onion. He still serves it in the bar area at the new restaurant, for anyone feeling nostalgic. But really the thing to do is dinner, and to make an occasion of it.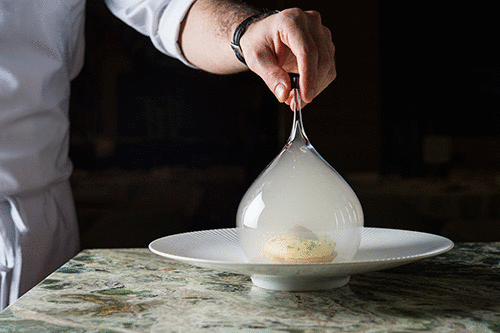 That said, there can be a little stiffness to the service, a lack of humor that can make things like dramatically lifting the glass cloche off a dish seem absurd, rather than fun. When a server pouring and explaining the wine pairings didn't know what dish the wine was meant to go with, it seemed to defeat the point of paying for pairings, and it made the staff seem more disinterested than I suspect they are.
That awkwardness makes it way into the servingware as well, in the way you interact with the food. A couple of the dishes come in wide, deep bowls that made it very difficult to cut and eat elegantly—it's the kind of tiny, annoying nonsense that, if any chef sat down and ate his or her entire tasting menu as designed, would be immediately corrected to make the experience smoother. You shouldn't have to struggle to get the food in your mouth when you're paying $185.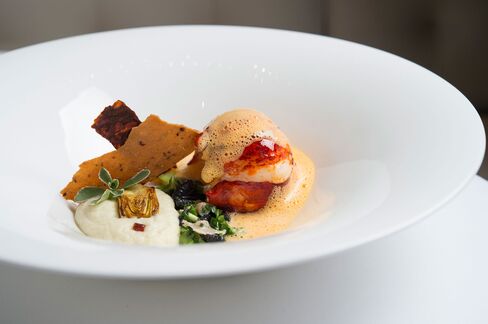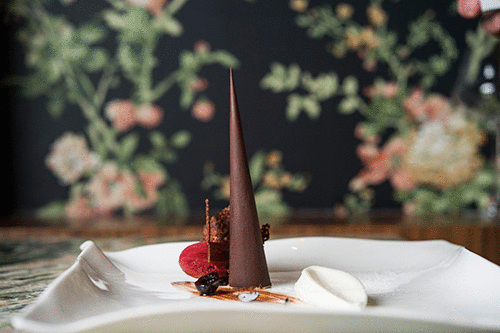 Sugar Rush
Once you get past their Cirque du Soleil-esque names, like this chocolate-cherry-palooza otherwise known as "Fantasy," there's nothing to do but enjoy Marc Aumont's stunning desserts. Finished at the table with warm chocolate sauce, as seen here, the tower starts to melt just a little. And once you go at it, you realize it also references Kreuther's Alsatian background with a healthy dose of Kirsch, the cherry-based eau de vie. Aumont's seasonal pre-desserts are full of surprises, too, like a recent concord grape sorbet with delicate shards of yogurt meringue and little blobs of bright lemongrass jelly.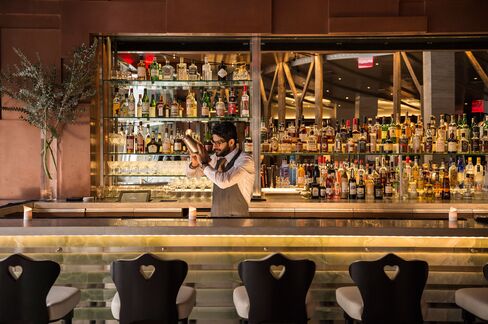 Photographer: Evan Sung/Bloomberg
The excellent scallops, served raw with Meyer lemon and a glossy jalapeño-spiked sauce, arrive on a curved and stemmed piece of glass that is then inserted into a glass bowl. It was beautiful, but in a way that was uncomfortable, and the experience was like eating off a dangerous breakable gyroscope. You are meant to use chopsticks to eat the sliced scallops, I think, so that you can use your free hand to keep the plate steady, so it doesn't topple into your lap?
Still, you can't help but notice the nice details. The silverware, by Vera Purtscher, is impossibly long and thin, as if designed for the dream sequence of a horror movie, but stylish. I loved using it. The glassware is by Lehmann, and includes some fat-bottomed pieces that allow you to swirl viciously over a white tablecloth, if you're into that kind of thing, without worrying about a splash. No one seems worried about a splash, though.
Gabriel Kreuther is a restaurant that will never leave you wondering, at the end of the night, what exactly you spent all that money on. You spent it on cold pink Champagne and black truffles compressed with foie gras and hamachi, and on huge, shining piles of American caviar, and on tongues of sea urchin from the North Sea. You spent it on lobster tails, poached in the sweet rendered fat of Mangalitsa pigs. It's all a bit much, but that's the point.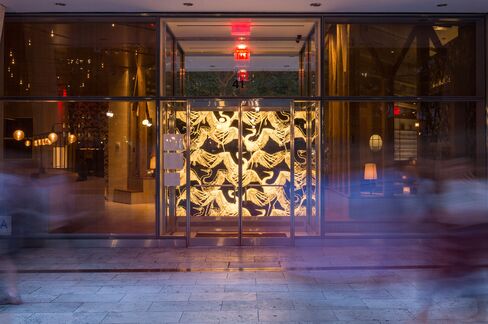 Photographer: Evan Sung/Bloomberg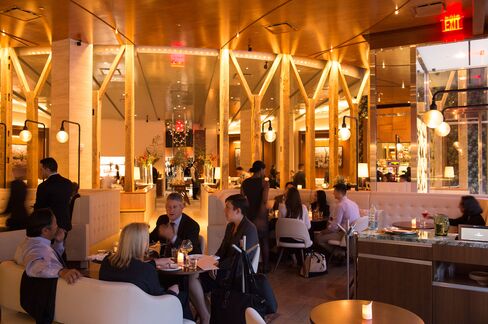 Gabriel Kreuther is at 41 West 42nd Street (Midtown East); +1 (212) 257-5826 or gknyc.com
Rating: Three Stars (Excellent)
What to Order: Go à la carte at lunch or dinner for a more concise four-course meal ($98), or sit at the bar just for cocktails and a tarte flambée. For a seriously luxurious dinner, which is what Kreuther truly does best, go with the multicourse tasting menu ($185), which includes a trio of tiny bites, followed by nine or so savory courses getting progressively meatier, and then three sweet ones.
Who's Next to You: Silver-haired couples celebrating anniversaries and birthdays; glamorous old friends meeting for drinks and dinner; Iris Apfel and Salman Rushdie (not sitting together, though)