This Quietly Elegant Architect Is Now the Darling of the Design World
The secrets to success of Annabelle Selldorf, designer du jour to cultural institutions and wealthy elite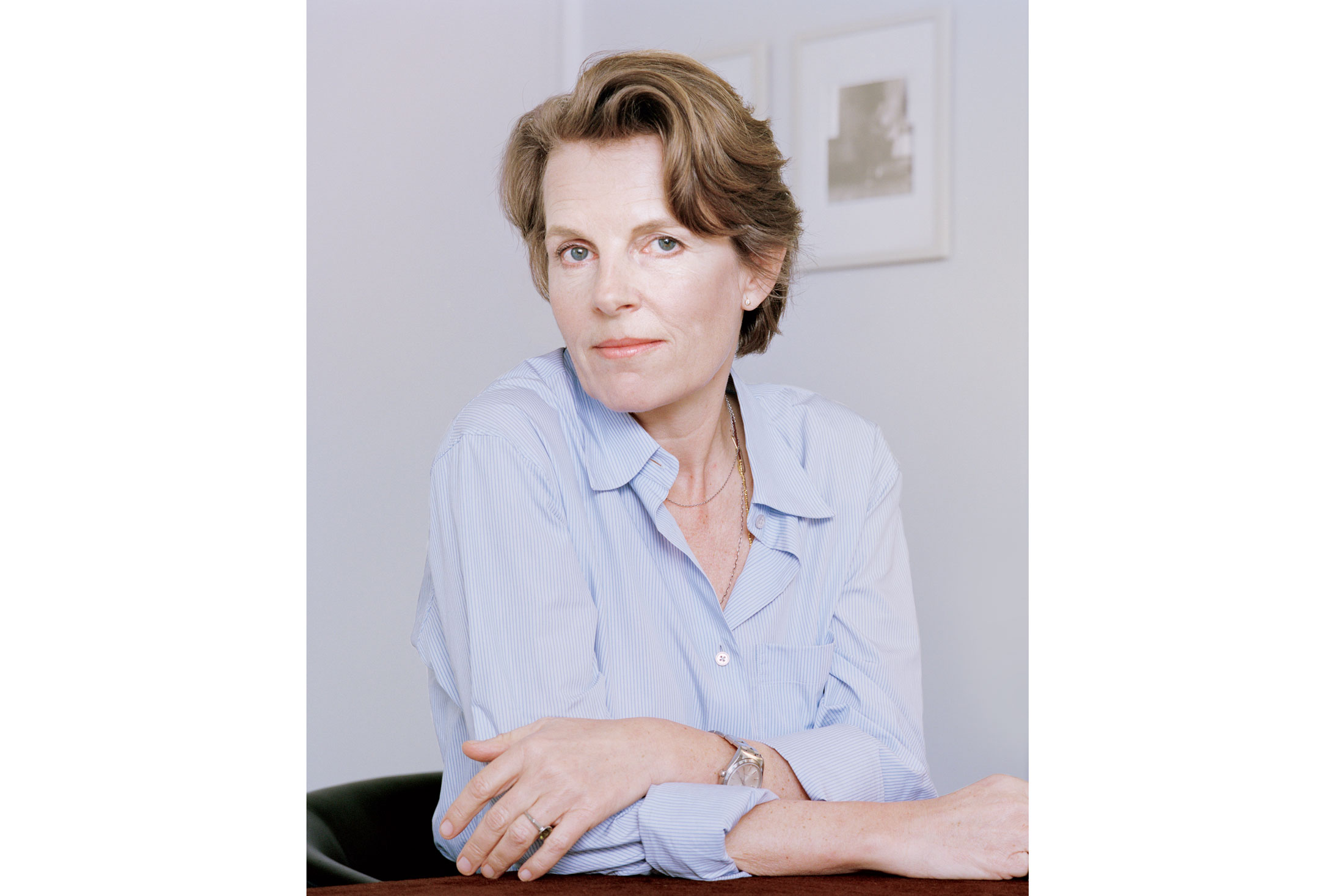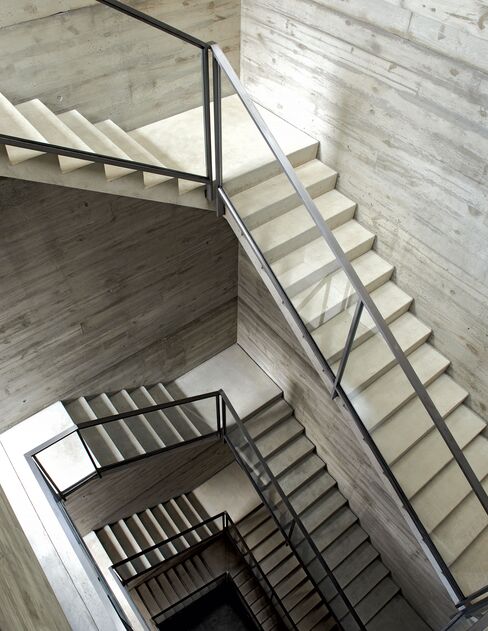 The architect Annabelle Selldorf limps slightly as she tours a construction pit on an oceanfront property in the Hamptons. She'd pulled her back the day before but still made the drive from her New York office to check on the progress of this recent commission, a 16,000-square-foot house with two pools and an elevator. Dressed in jeans, clunky brown Blundstone boots, and a green quilted jacket, Selldorf gingerly navigates piles of rebar and construction equipment, whistling occasionally for her corgi-Lab mix, Jussi.
She's pleased with what she sees, with one annoying exception: The demolished foundation of the previous house, a messy pile of rubble and garbage, has been left for her crew to deal with. "It's a combination of crazy ignorance, unbelievable arrogance, and—what else?" she asks a group that includes the building contractor and two architects from her namesake firm. "Trying to save a few bucks?" the contractor asks. Selldorf nods. "That's right," she says and heads back to her car.
Selldorf doesn't like waste, whether it's in a building's construction or its demolition. Her style is simple but subtly luxurious—a classic Selldorf renovation is one that only an unusually attentive visitor would notice at all. At the Sterling and Francine Clark Art Institute in Williamstown, Mass., for instance, which she redid in 2014, she slightly offset the doors' placement so that visitors peering into one gallery would see only paintings and not the rooms beyond. It's a small detail that changes the experience entirely.
Buildings Selldorf designs are similarly understated, even when their amenities are extravagant. A 19-story apartment building overlooking the Hudson River in New York, finished in 2011, has a car elevator that takes owners' vehicles directly to their floors, but it's shunted to the side. Panes break up the facade's double-height windows, making the building look smaller than it actually is. "We try to achieve a clearly resolved sum of parts, where you can't deduct anything more," she says, "but where everything comes together in unique harmony. It's like working on a sentence until it cannot be said any better way."
Taste and discretion haven't always been priorities for the wealthy individuals, companies, and cities that spend on architecture. In New York, the World Trade Center transportation hub by Santiago Calatrava will have cost $4 billion by the time it's completed this year—six years late and at almost double the estimated expense. "Like all forms of art, architecture has a certain pendulum aspect to it," says Martin Filler, the architecture critic for the New York Review of Books. The early Aughts were ruled by outsize talents such as Calatrava, Frank Gehry, Daniel Libeskind, and a pack of other "starchitects," who created wild, physically improbable structures of glass, steel, and concrete. Right now, Filler says, the pendulum has swung Selldorf's way. "She knows what a very specific, sophisticated clientele is looking for, at a period when there's such great wealth in the hands of so few people that anything is possible."
In the past four years, Selldorf's firm has completed three luxury residential buildings in New York and is in the design or construction phase for four more. She's done 10 houses in the Hamptons, and another six are on the way. She's renovated the interiors of the John Hay Library at Brown University and the Neue Galerie museum in New York. Last year she won a competition to build a 30,000-square-foot expansion at the Museum of Contemporary Art, San Diego; she was commissioned the year before by Maja Hoffmann, the billionaire pharmaceutical heiress, to turn 58,000 square feet of crumbling industrial warehouses in Arles, France, into exhibition spaces for the Luma Foundation.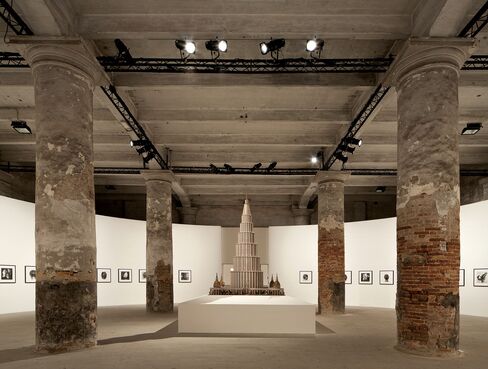 Selldorf, 54, grew up in Cologne, Germany, and moved to New York in the early '80s. She neatly straddles the line between comfortable anonymity and stardom. Her personal style is minimalist yet impeccable. She wears a stainless-steel men's Rolex and drives a slightly scuffed Audi all-road station wagon. She lives in a two-bedroom apartment in Greenwich Village with her partner, Tom Outerbridge, whom she met while designing a recycling facility in Brooklyn's Sunset Park neighborhood. (He's the plant's general manager.) But their home isn't modest—it's filled with sculpture, from a small piece by Donald Judd to 600-year-old Khmer fragments. Selldorf has also become a prominent figure on New York's social circuit. Last year's celebrity-filled New Museum Spring Gala was held in her honor, and her face appears regularly in party columns, photographed with Martha Stewart at the Oak Room in the Plaza Hotel or with the artist Cindy Sherman at a party in Venice.
Selldorf is charming in person, combining a disarming intelligence with a sense of humor so dry, it's sometimes hard to tell when she's kidding. ("Several years ago I decided that irony was a suitable replacement for cynicism," she says, straight-faced, as we drive back from the Hamptons on the Long Island Expressway.) She speaks in a perfect, lightly accented English, which she punctuates with self-deprecation. "Nothing ever goes as expected," she says of her architecture. "And when that happens, all you can do is try not to get hysterical."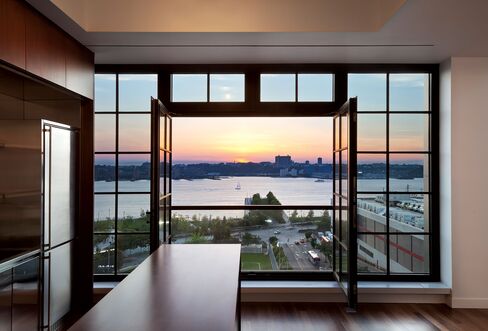 Selldorf's career offers a rebuttal to much of the last 20 years, when marquee architectural projects were thought to be the key to economic resurgence and urban prestige. It's a concept known as the Bilbao effect, a reference to Gehry's undulating, titanium-clad Guggenheim in the north of Spain. Completed in 1997, the museum transformed the sleepy shipping town into an art-savvy tourist destination. According to Bilbao's regional council, within the first three years of the museum's existence, almost 4 million people visited, contributing about €500 million ($570 million) to the area's economy.
Arts organizations, universities, cities, and companies around the globe leapt at the promise of such a boom. Eye-catching buildings like the $122 million Milwaukee Art Museum by Calatrava and the $200 million Guangzhou Opera House in southern China by Zaha Hadid landed in unlikely, often scruffy locations as headline-grabbing beacons of taste and design. "Look at the Museum of Contemporary Art in Barcelona by Richard Meier," says Hal Foster, a professor of art and archaeology at Princeton. "It was dropped into a working-class neighborhood like a spaceship."
But the clients who commissioned these buildings soon realized that the promise of starchitecture would remain largely unfulfilled. Lawsuits piled up—Massachusetts Institute of Technology sued Gehry over leaks at a $300 million research building he designed, and the city of Valencia, Spain, sued Calatrava because roof panels on the opera house in his $1 billion arts complex kept falling off, rendering the streets below impassible. Others discovered that it wasn't enough to simply construct a building; they also had to fill it with something. "It's like the Maxxi building designed by Hadid in Rome," says Foster, referring to a contemporary art museum that ended up costing about $100 million more than projected. "So much money was put into the building that there's not enough left for the program. It's just a couple of years into its existence, and it's already in trouble."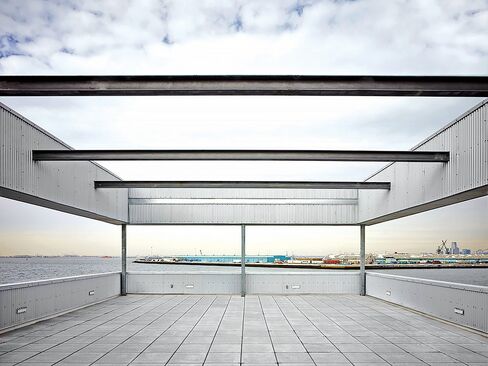 Selldorf attended the architecture program at Pratt Institute in New York soon after moving to the city. After graduating, she worked in the office of the minimalist architect Richard Gluckman for a short time, moved to Italy for a year, and then returned to the U.S. to go out on her own. "I had all of these ideas, and I just didn't enjoy working for somebody as much anymore," she says. A friend hired her to renovate a kitchen, and she "made enough money to pay for a couple of months' rent and my very spartan lifestyle." Next came a job for "I don't know, the kitchen and a bathroom or something," she says. Her company, Selldorf Architects, formally founded in 1988, grew from there.
Selldorf's best-known early work was in art galleries. Her first was for Michael Werner, whose space on East 67th Street in New York represents postmodernist artists such as Georg Baselitz and Peter Doig. The next was for David Zwirner, whose gallery is widely considered the second-most powerful in the world. (The first is Gagosian Gallery, for whom Selldorf has also worked.) Virtually every major international gallery followed: Gladstone Gallery; Hauser & Wirth, for which she designed offices in New York, London, and Zurich; and even the stately Acquavella Gallery, which hired Selldorf in 2008 to renovate the Upper East Side mansion it's occupied since 1967.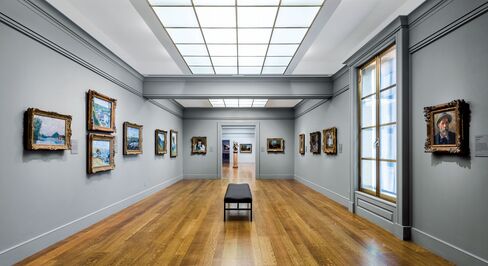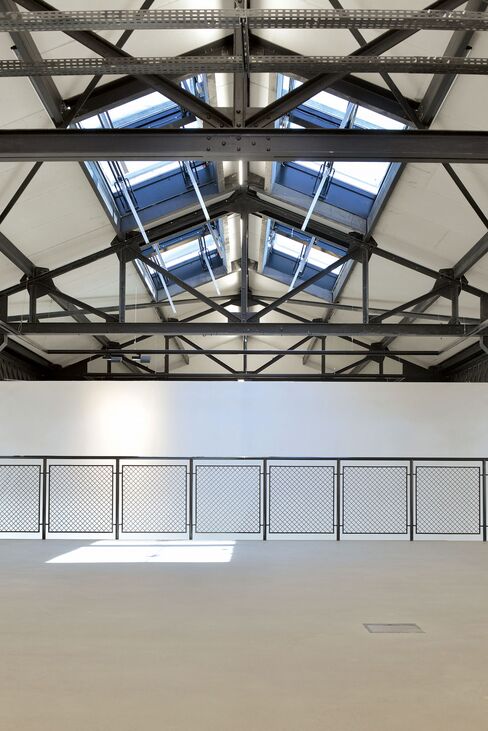 "The art world didn't exist like it does now," says Selldorf of those early days. "We all grew together." In Zwirner's case, that was literally true. They're both from Cologne, but they met, Zwirner says, when he was 15 and studying in New York for a year, and she was 18 and starting at Pratt. In 1992, when he opened his first gallery, a 1,600-square-foot space on Greene Street in SoHo, "her firm was a two-man show at that point, and I was a one-man show. I don't even think she charged me," he says. "She was just happy to do something." Almost 25 years later, Zwirner says Selldorf has designed between 15 and 20 projects for him, ranging from "something as small as a staircase to building a whole new gallery for me on 20th Street.
Selldorf soon moved on to museums. In 2001 she renovated a Beaux Arts mansion on Fifth Avenue for the Neue Galerie, devoted to the billionaire Ronald Lauder's collection of German and Austrian art. "The building itself was fairly run-of-the-mill," Filler says. "And with a fairly small number of gestures, she made it seem like it was made for the art." Since then, Selldorf's designed or renovated the interiors of Le Stanze del Vetro, a new museum dedicated to glassmaking in Venice; the Arsenale di Venezia, which she modified for the Venice Biennale's 55th International Art Exhibition in 2013; the Museum of Biblical Art in New York; and the Clark in Williamstown, which she's been working on since 2007, first renovating the original building and then completing the Manton Research Center next door.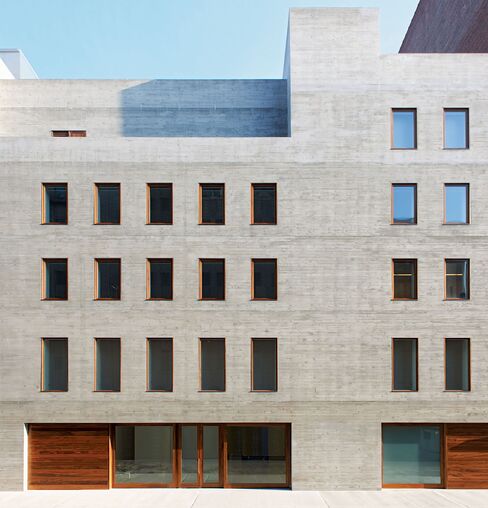 Selldorf's work in Venice is notable simply because it's outside the U.S. Unlike many well-known architects, Selldorf doesn't have a major international presence. She hasn't designed a single building in China, for instance. It's a direct consequence, she says, of her firm's style and methodology. "People use China as an experimental lab for things that may or may not work, but are definitely pretty outlandish," she says. "I feel a little deficient sometimes, because that's not my greatest desire—to try out things. Not because I don't like to try things out, but because I think it's wasteful."
This attitude is a selling point for many of her U.S. clients, as her aesthetic offers a chic alternative to the gaudy work of decades past. "She's one of the few architects who still works from the inside out," says Glauco Lolli-Ghetti, the owner of Urban Muse, a development company that's hired Selldorf for three luxury residential buildings in New York. "She's very elegant, she's very thoughtful, and she cuts up a space like I've never seen before." Lolli-Ghetti's company was behind Selldorf's building in the Chelsea neighborhood with the car elevator. The tower itself is set back from the first four floors, which are clad in terra cotta, giving the illusion of a human-size edifice to pedestrians below. "Buildings do not have to be ugly," Selldorf says. "Ugliness is just totally unnecessary."
Selldorf delivers on time and on budget, a rarity in her profession. "What makes her so special as a high-profile architect is that she actually gives a damn about the client," says Michael Sweeney, president of Steinway & Sons and the person who chose Selldorf to design the Steinway Hall in Midtown Manhattan. "She knew intuitively how to light the piano, how to make it the hero of the space," he says. "All too often architects make their own architecture the hero."
Her firm is the largest it's ever been, but the office, located on Union Square, is unassuming. Stepping out of the elevator, visitors find themselves in a small waiting area, where three black-and-white pictures by the celebrated conceptual photographers Bernd and Hilla Becher hang over two chairs. There's a conference room, a few glassed-in offices, and a receptionist's desk. Walk around a corner, and the room opens up into a cavernous, city-block-long row of desks, computers, and floor-to-ceiling shelves.
The company employs 55 architects and 10 support staff, which puts it in the top 3 percent of architecture firms in the country by size, according to the American Institute of Architects. Only 17 percent of U.S. firms have female owners or partners. If her gender was ever an impediment, Selldorf won't admit it. "Experience has as much to do with it as gender," she says. "It's always hard to get projects that are bigger than something we've done before. Is that held against us because we're women? I don't think so."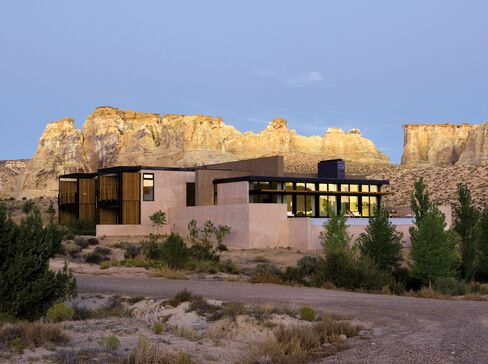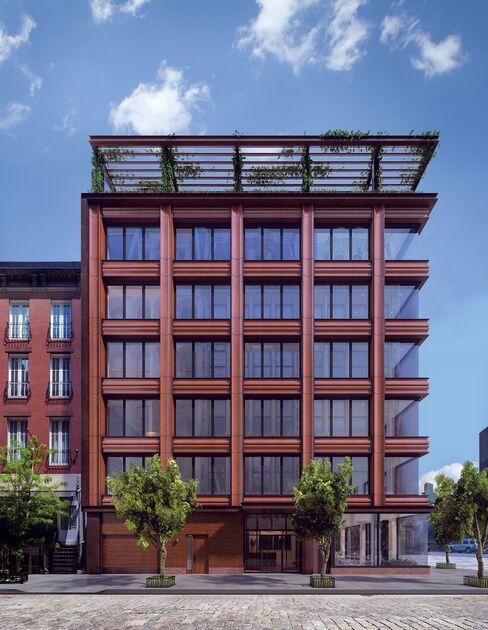 She continues to scale up. In 2013 she completed the 11-acre master plan for the Sunset Park Material Recovery Facility, the recycling plant in Brooklyn. The design and construction of its 140,000-square-foot Sims building won an Award for Excellence in Design from the Public Design Commission. Of all her work, Selldorf is particularly proud of this one.
That might be because she met Outerbridge, her partner, on the project. But the Sims building, where 200,000 tons of plastic, glass, and metal are recycled every year, also gave her a break from the extravagance of the international art world. "There are a couple of things we're looking at right now that include affordable housing," she says. "And I very much look forward to that and making it as good as any other housing." It's an opportunity for Selldorf to demonstrate that her emphasis on context, clients, and construction isn't just a template that works for billionaires. "I calm myself down sometimes by saying, 'There are so many bad buildings out there.'  I can do a little bit better than that."